WooCommerce is a leading platform in the ecommerce space.
Combined with the power WordPress provides, WooCommerce has become THE go to platform for small-to-medium businesses.
However it's not just the fact that it is a WordPress plugin; what makes WooCommerce the choice of many, is the sheer number of extensions available.
With over over 500 extensions (free and premium), WooCommerce has something for every kind of store out there.
There are however few extensions that stand out from the rest; and we're certain that out of these, you'll find at least one extension that can boost your Woo store to the next level.
So without further ado, here's our curated list of best WooCommerce extensions for 2017.
Stated as the most popular WooCommerce extension, WooCommerce Product Add-ons certainly deserves the status.
The plugin provides store owners the option to sell a "paid add-on" product or service along with a base product they are selling. For example, an add-on could be a gift wrapping option, custom engraving, a setup service, and so on.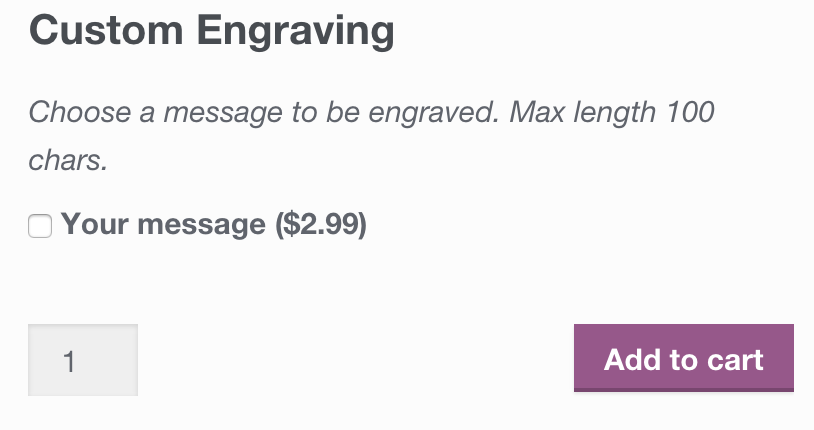 Priced at $49, Product Add-Ons works globally as well as per product and along with WooCommerce Subscriptions too.
Product Enquiry Pro has been regarded as the quintessential lead generation plugin for WooCommerce. Built as an inquiry capture plugin, it has grown to be the most popular inquiry as well as price quote plugin.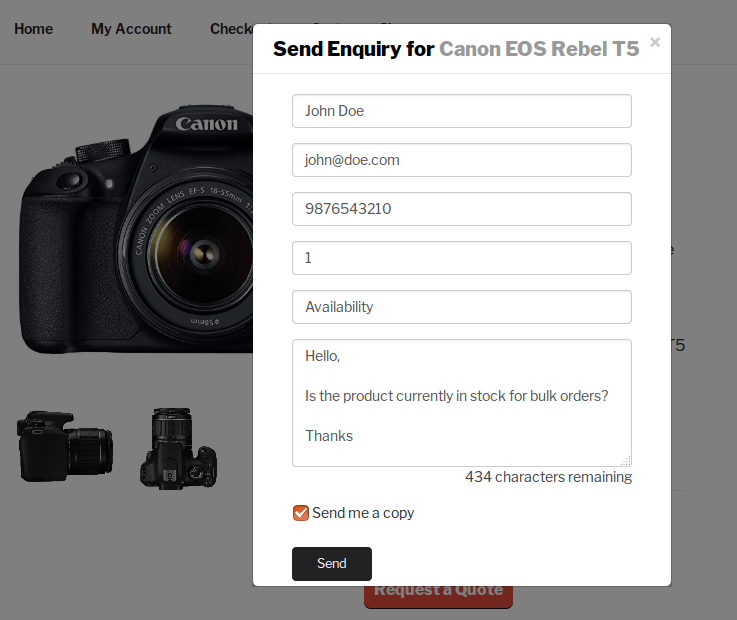 Potential buyers can use this plugin not only to ask pre-sale questions, but to request for quotes as well. Store owners can reply to inquiries and send price quotes directly to customers, making this an all-round price negotiation engine- you can't miss out on.
Product Enquiry Pro is a must for any WooCommerce store and is available for $39.
A plugin that can transform your WooCommerce store into a subscription revenue model is the WooCommerce Subscriptions plugin.
This extension is the perfect plugin for those looking to sell products or services on a periodic basis, such as newspapers, magazines, memberships, gift boxes and so on.
With the possibility to set up multiple billing schedules, the option to offer free-trials, the option for subscribers to upgrade or downgrade their plan, and more, WooCommerce subscription is equipped with all the needed bells and whistles.
WooCommerce Subscriptions plugin is available for purchase at $199 per site.
Managing shipping costs is quite a daunting task for store owners. Table Rate Shipping is a WooCommerce extension that allows extends default shipping options provided by WooCommerce to provide store owners with highly customizable shipping options.
Multiple shipping rates can be defined based on not just location, but on product attributes such as price, weight, quantity and so on. Various shipping classes can be created and shipping rates can be set accordingly.
Priced at $99, Table Rate Shipping plugin can be a time-saver for stores shipping to multiple locations with hundreds of products.
The WooCommerce Bookings extension allows you to create and sell bookable products. These could include appointments, services, reservations or rentals. With this plugin, store owners can offer date or time based bookings.
With the possibility to custom tailor booking costs, a detailed booking module, booking confirmation controls, WooCommerce Bookings sells for $249 considering the complex functionality offered.
Customers love exclusive deals. It makes them feel special and certainly increases customer loyalty. And the Customer Specific Pricing plugin is the WooCommerce extension you need to offer customers such deals.
Customer Specific Pricing for WooCommerce allows you to set custom pricing for shoppers, a group of users or users belonging to a certain role. These prices can be fixed or set as a percentage discount of the original product cost.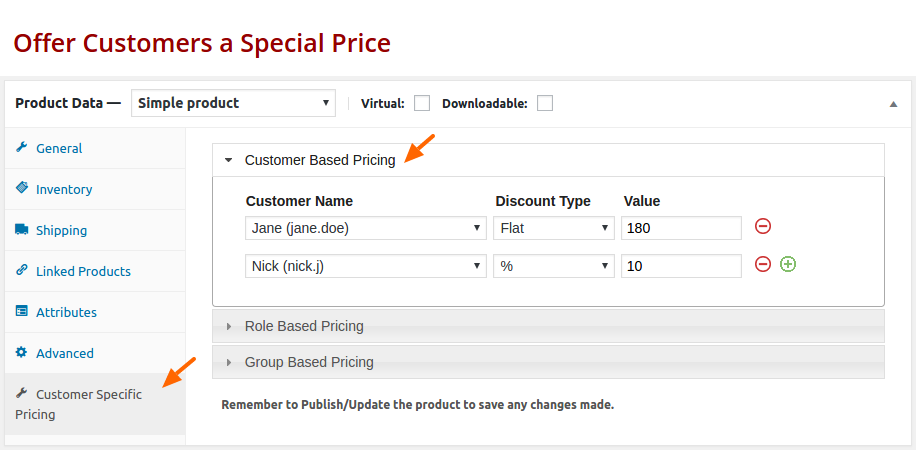 This $35 multi-tier pricing plugin can be used to set special prices for say wholesale buyers or for certain customers based on membership level, and more.
The Checkout Field Editor plugin for WooCommerce provides you with an interface to edit the checkout form.
Many-a-times, store owners want to either add fields on the checkout page form based on the products they are selling. But the only way to do so, is by code. Well, this plugin eliminates any need of meddling with the code, by providing, add, edit and delete options for form fields present.
Priced at $49, this plugin supports several field types and protects core fields from being edited.
In keeping with exclusive deals, Smart Coupons is an extension that allows you to sell credits, gift cards, offer discount vouchers and more.
Available for $99, this marketing extension makes it easy for store owners to link coupons with products, set up one-click coupon application options, and send across gift certificates.
Customers love the option to create their own assortment when buying products. This allows them more flexibility when making a purchase, and increases the chances of a sale.
The Custom Product Boxes for WooCommerce works to this very end. It allows customers to pick and choose products and purchase them as a customized bundle.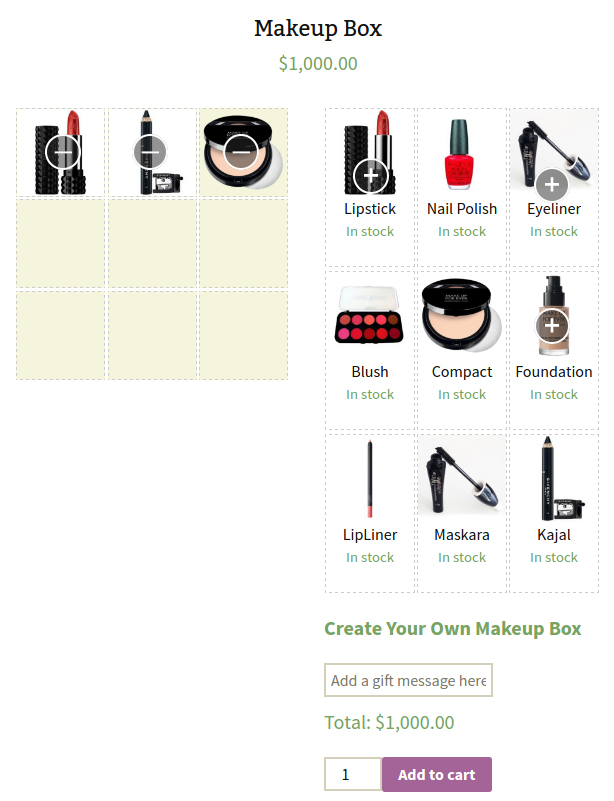 At $59, this plugin is perfect for stores looking to upsell single purchases or selling lower priced products.
WooCommerce Scheduler is a Woo store extension that allows you to set an available time for products on sale. That is to say, you can decide when certain products are available for purchase.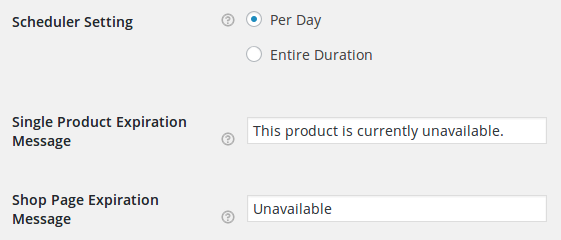 The availability of the product can be set on a per day basis (based on days of the week at a particular time, or for a certain duration). This extension is available for $24 per site.
There are several reasons why customers abandon their cart before purchase. And these reasons could range from a poor internet connect to too many fields at checkout, and anything in between.
As a store owner, it can be quite frustrating when customers leave without making a purchase, moreso, when they add products to their cart and then abandon them.
Well, there is a plugin to your rescue – Abandoned Cart Pro, available for $119.
The Abandoned Cart Pro plugin works behind the scenes, sending out emails to customers, reminding them about their abandoned cart. The plugin offers incentives such as discounts or coupons enticing customers to return and complete their purchase, hence helping recover lost sales.
Smart Manager is a FREE WordPress plugin that works with WooCommerce to easily manage product details. Providing you the ease and power of editing and updating detail with a spreadsheet like interface, Smart Manager is a must-have plugin for store owners selling hundreds of products.
For those of you looking to convert your WooCommerce store, into a multi-vendor marketplace,
this plugin is for you.
Product Vendors allows to create a marketplace where other sellers could sell their own products and you could earn a commission out of each sale.
As the marketplace owner, you have full control on adding vendors and managing payouts. Vendors can control their profiles, edit their products, view and track orders.
Priced at $79 per site, Product Vendors for WooCommerce can help you increase revenue, while still allowing you the option to sell your own products.
When it comes to product marketing, email marketing can't be left far behind. And when it comes to integrating email marketing into your WooCommerce store, the plugin for the job is – Newsletter Subscription.
Newsletter Subscription plugin works with MailChimp or Campaign Monitor, to manage your email marketing needs.
The plugin offers a subscription checkbox in the checkout form, and a subscription widget and is available for purchase at $29.
The default WordPress search is quite limited. And on an ecommerce store, this can be a serious restriction. Customers might not be able to find what they're looking for, even though it is present on your store, and might cost you a sale.
The solution? To employ a better search option using the WooCommerce Product Search extension.
The plugin provides visitors with relevant and instant search results, helping them easily find products they are likely to purchase.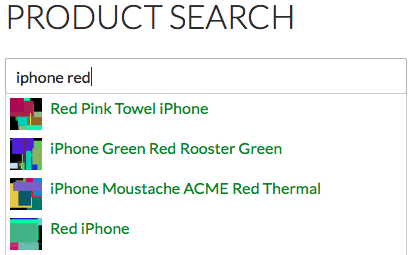 You can fine tune search results using product settings added by the plugin. Available at $49, this plugin can help you increase sales in no time.
Store Credit can be an ideal gift to customers for their loyalty or on special occasions. Store Credit allows you to give customers a sort of voucher of a particular monetary value, that can be redeemed on your store.
With an option to generate store credit and mail them to customers, you can easily send out vouchers as needed.
Priced at $29, this simple yet handy marketing plugin can be quite useful in making one-time buyers return to your store.
Essentially a WordPress plugin Zero BS CRM works well with WooCommerce to keep track of your buyers. You can keep customer information updated, add notes, attach documents, manage invoices and more.
You can easily connect with your customers, upsell products, handle quotes, and all of this for free- making it one power-packed plugin.
Wrapping Up
Well, that concludes our list for this year's best WooCommerce plugins. Surely there are some honorary mentions like WooCommerce Direct Checkout, WooCommerce Menu Cart, Stripe Payment Gateway, …. probably more we've missed out on.
If there's any particular plugin you find useful and would like to share with our audience, the comment section is open for discussion!