Online shopping is the beating heart of the internet. Billions are spent online each year. Want to get in on that?
You too can compete with High Street legends for customers. But you don't need their budget or huge IT departments. In fact, those profits are falling thanks to online competition.
You can get yourself in the running with WordPress and some great eCommerce plugins.
Sure it's a crowded market but you can stand out from the crowd and look just as good as the huge companies with our pick of 18 of the best WordPress plugins for amazing WordPress eCommerce sites.
18 of the best WordPress plugins for amazing eCommerce sites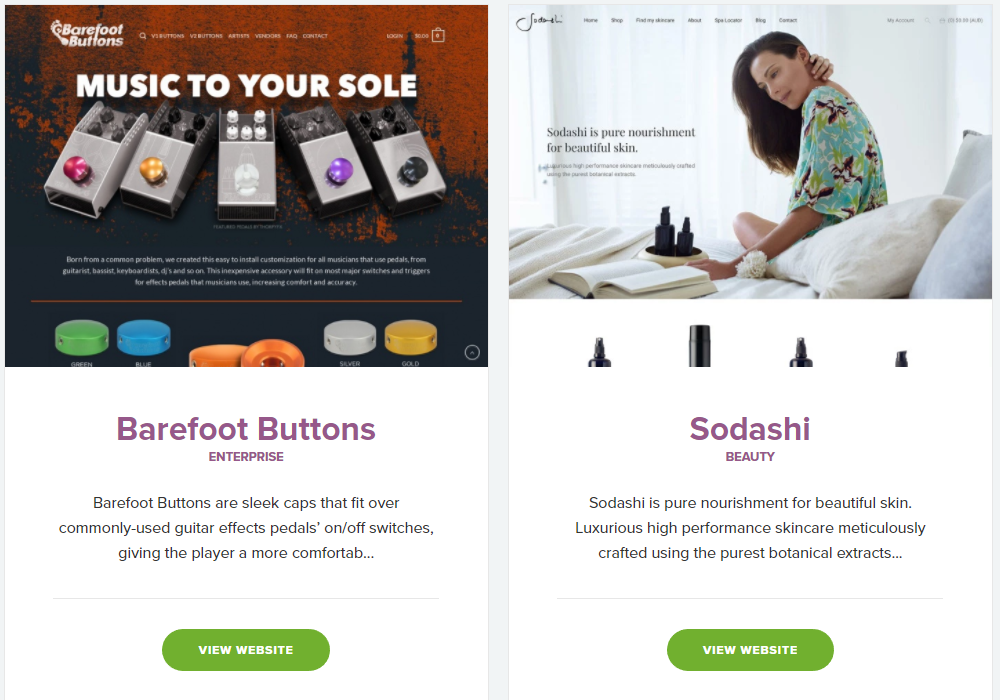 One plugin is so much an integral part of ecommerce on WordPress that the team behind WordPress actually bought it. WooCommerce is a massive part of the WordPress ecosystem. There are thousands of themes, plugins, extensions and integrations designed by the community specifically for WooCommerce. They say they power 28% of the world's online stores.
It is an amazingly fully featured plugin. There are a lot of options and newcomers can find it a bit overwhelming. Not every store needs every option and the great thing about it being so well known is the supportive community.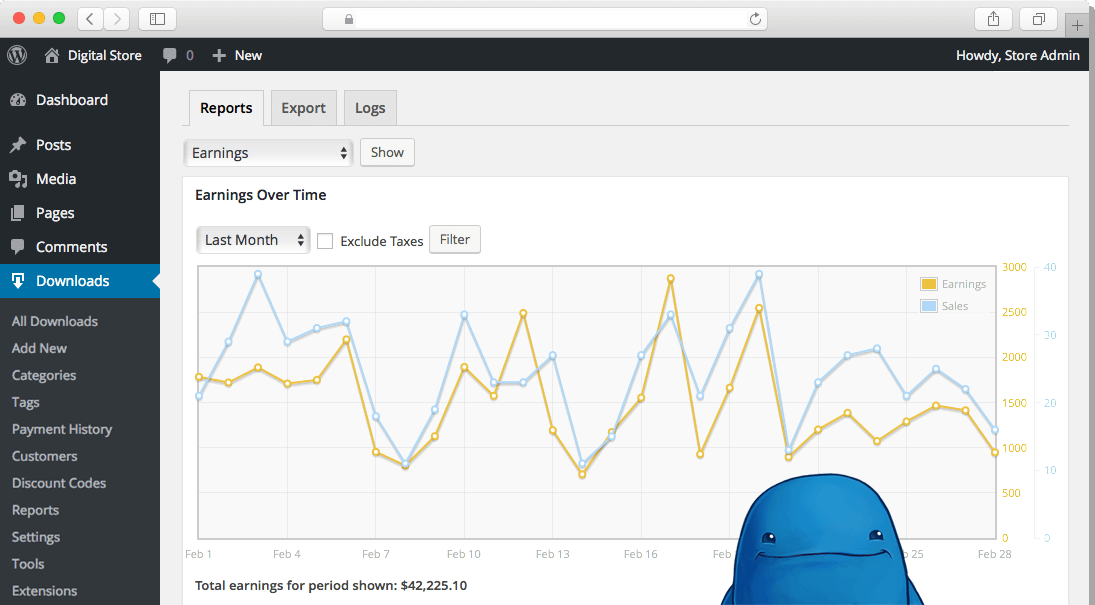 If your products are more digital than physical you might want to look at Easy Digital Downloads. You can see in the image above how it fits into the WordPress dashboard. Selling digital products can be extra profitable because of the lower overheads but does sometimes need a different approach.
From your end you can see actionable data and integrate with lots of other services. Customer management tools make keeping records and tracking customer value easy.
WooCommerce or Easy Digital Download are really the top picks for base WordPress plugins for eCommerce sites. But eCommerce is about so much more than a shop. Most recommendations stop here. But we are going to go one step further and look at which WordPress plugins you need for really amazing eCommerce sites.
Even more of the best WordPress plugins for amazing eCommerce sites
Customers are always on the hunt for a good deal and they turn to the internet to find better prices and more choice than they can in the shops. With the Dynamic Pricing & Discounts plugin for WooCommerce you can easily set up all kinds of deals, discounts, promotions, flash sales and more.

As much as customers love a good deal they hate fussing around with shipping charges. There are plenty of plugins and extensions to help, and one of the best is Table Rate Shipping. It works with WooCommerce and lets you work out all the shipping on the backend to give the visitor a flawless experience.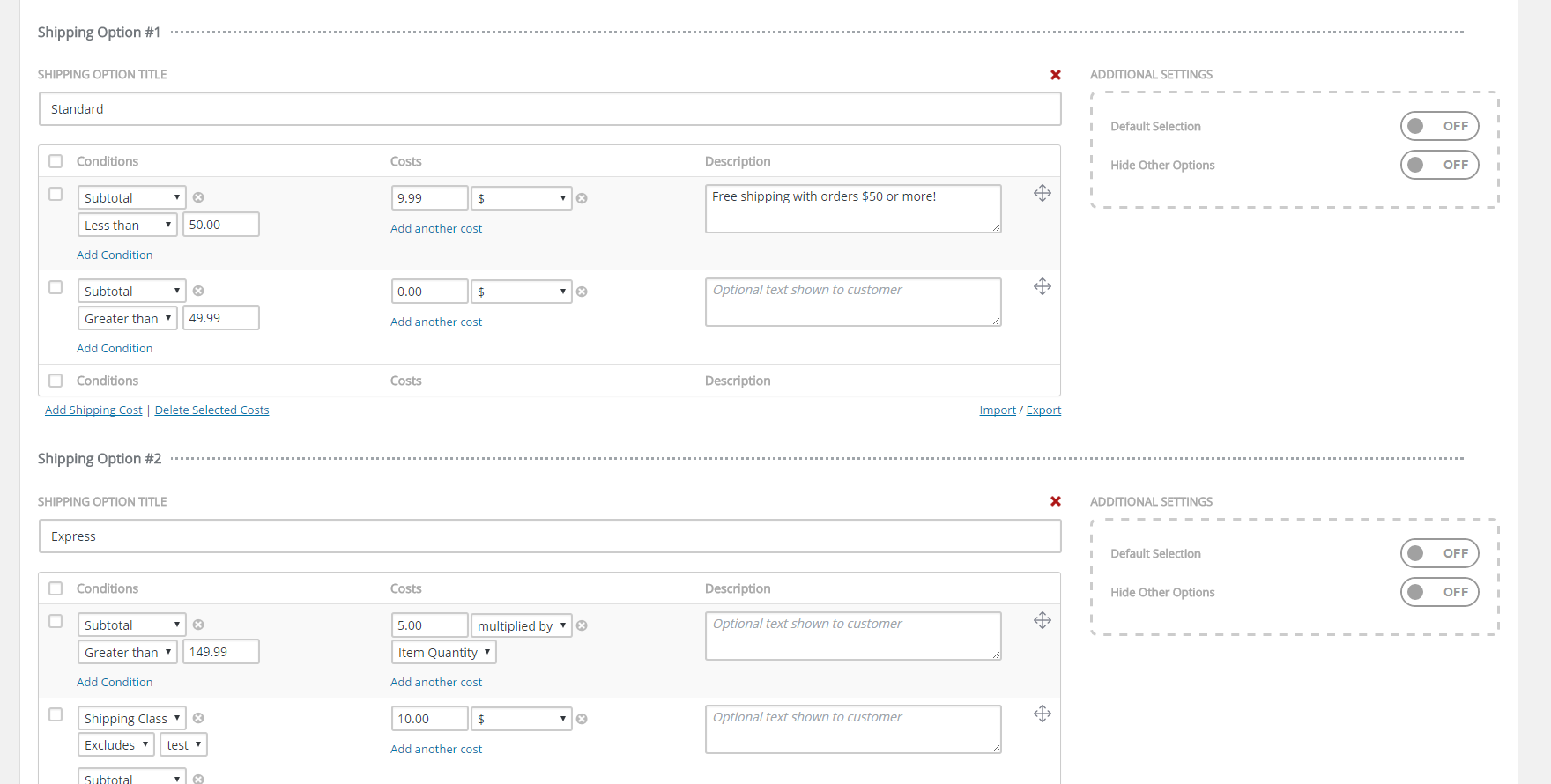 Get away from the generic WooCommerce experience and give your customers extra control with the MyAccount plugin from Epic Plugins.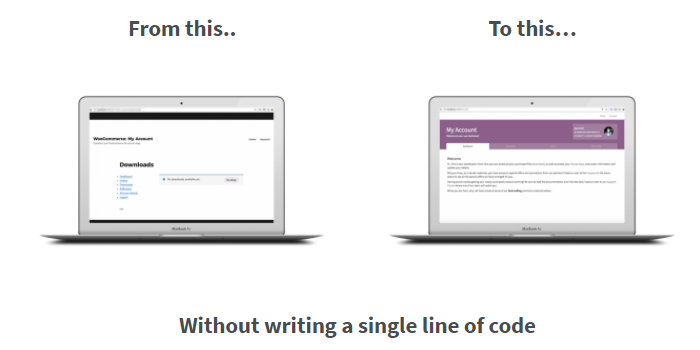 Have a look at the difference. Once you start using different themes the "my account" section loses its power. But with the MyAccount plugin you can customise it back to life again. Tweak and change the title and subtitle, change the colours, edit the tabs and customise the CSS for the most professional looking account page on WooCommerce.
If you want to run an ecommerce site without the hassle of products and inventory then affiliate marketing or dropshipping is what you want to get into. WooZone is a plugin for Amazon's affiliate program. Or you can create your own affiliate program and manage it with AffiliateWP. There's a dedicated dropshipping WooCommerce extension too.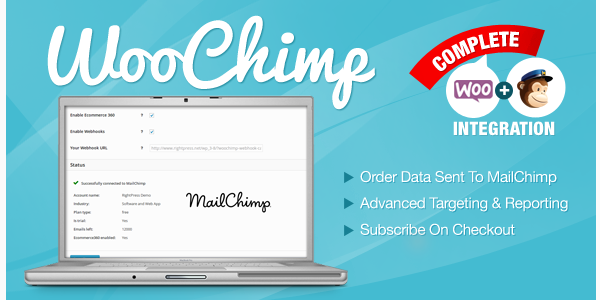 Once you have your customers buying you don't want to lose track of them. Using WooChimp you can automatically sign them up to your newsletter and email marketing. So you can let them know about new products or offers. If you want repeat customers – and of course you do – email marketing is how you get them. WooChimp is to integrate with MailChimp but you can find integrations for all the big email marketing services in the WooCommerce extensions store.
For emails relating to customers' transactions and orders there are plenty of plugins and addons to make them more attractive, to customise them, and to follow up with customers.
Of course, an online shop isn't the only way you can make some cash with WordPress.
WordPress is a great platform for running a membership site with help from plugins like MemberPress or Restrict Content Pro. You can sell subscriptions with WooCommerce or Subscriptio and enjoy sweet monthly recurring revenue. WordPress can even host your learning management system so you can sell courses online, like with LearnDash or CoursePress.
Plus, have a look at our ideas on how to make money with niche WordPress themes or how to make a site like Reddit with WordPress.
You can compete with the big guns online. And this selection of the best WordPress plugins for amazing ecommerce sites will get you started.
Don't miss our regular tips on getting the most out of WordPress – sign up for our emails below.