Transform your WooCommerce Customers "My Account" Page
From this..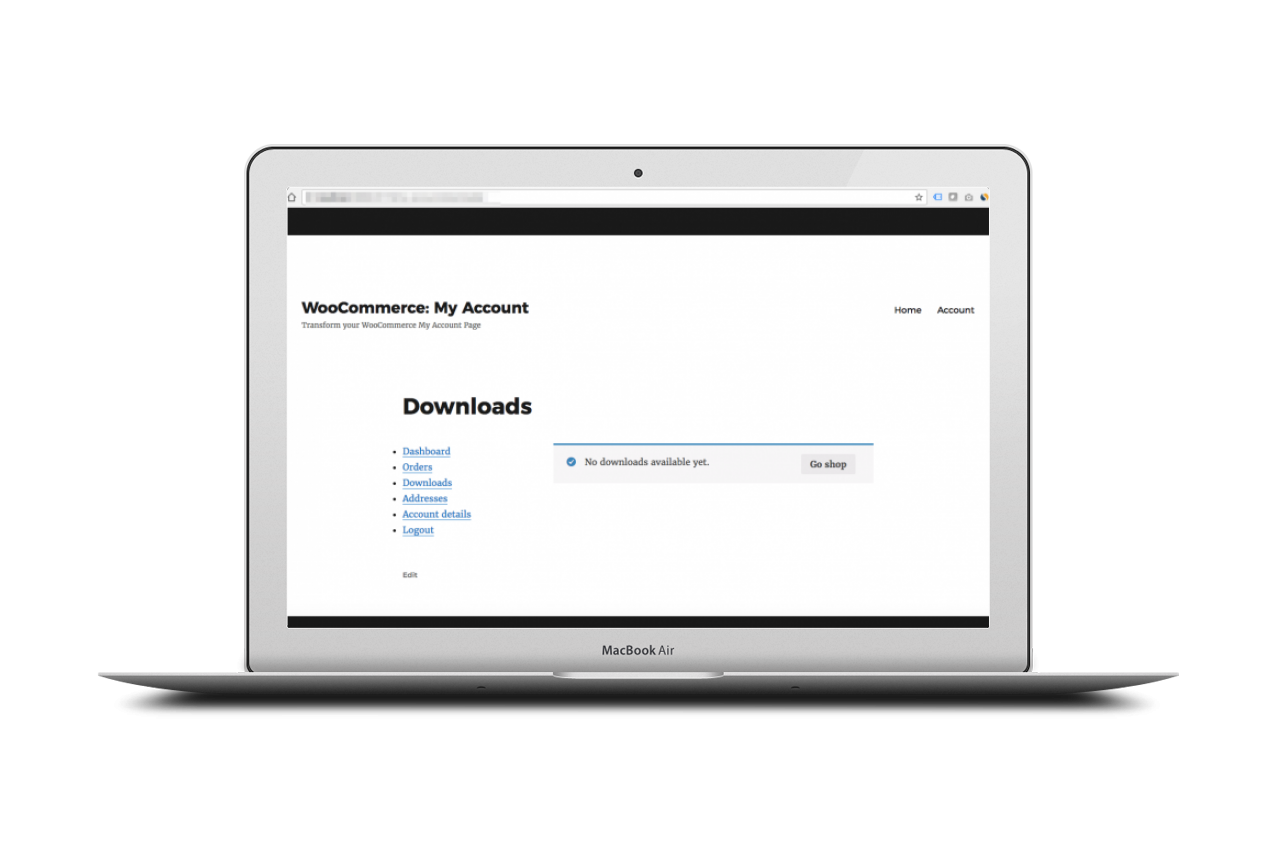 To this…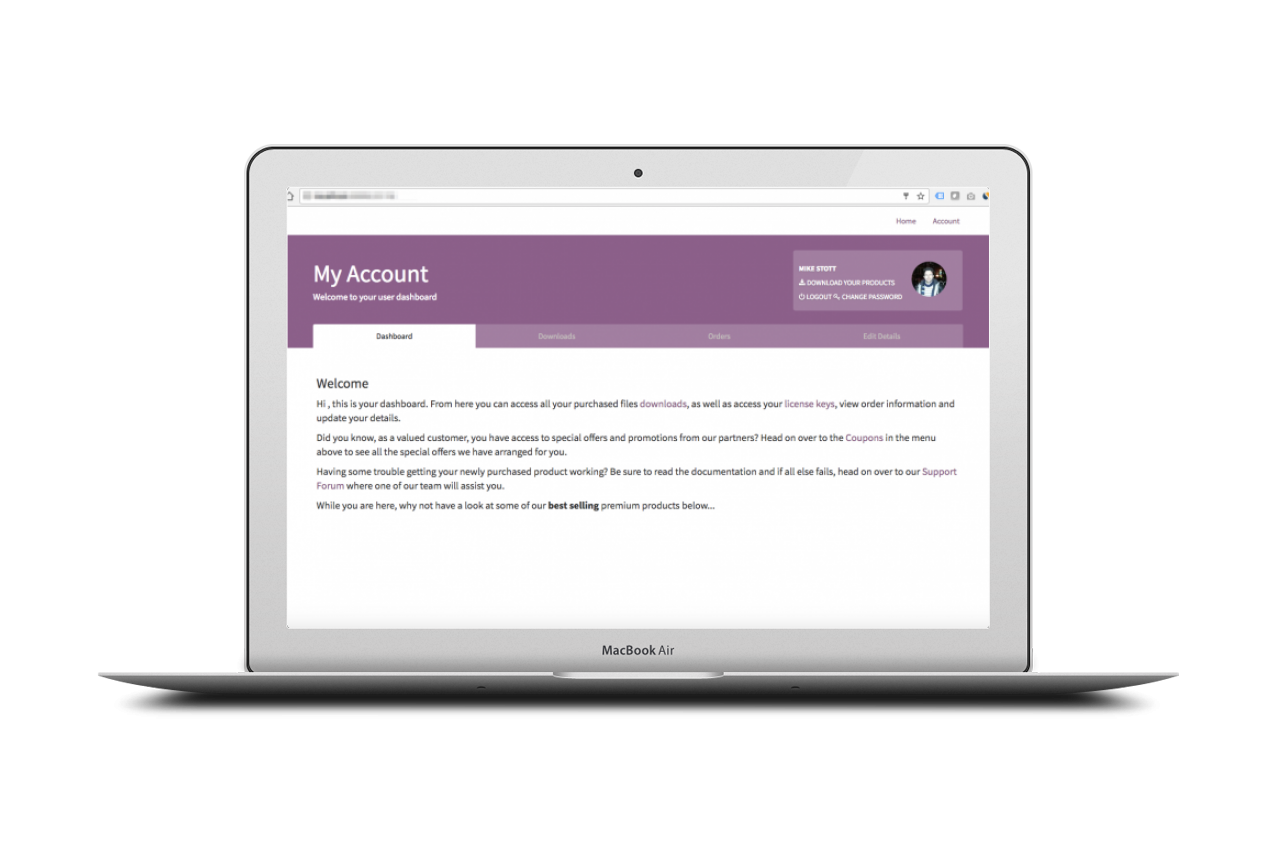 Without writing a single line of code
Are you fed of of finding the perfect theme but HATING the WooCommerce compatibility? Especially the 'My Account' page? WooCommerce's "My Account" page looks so great, it should be like that out of the box. Surely.
Unfortunately… it's not, but now YOU can have a fancy WooCommerce 'My Account' page for your customers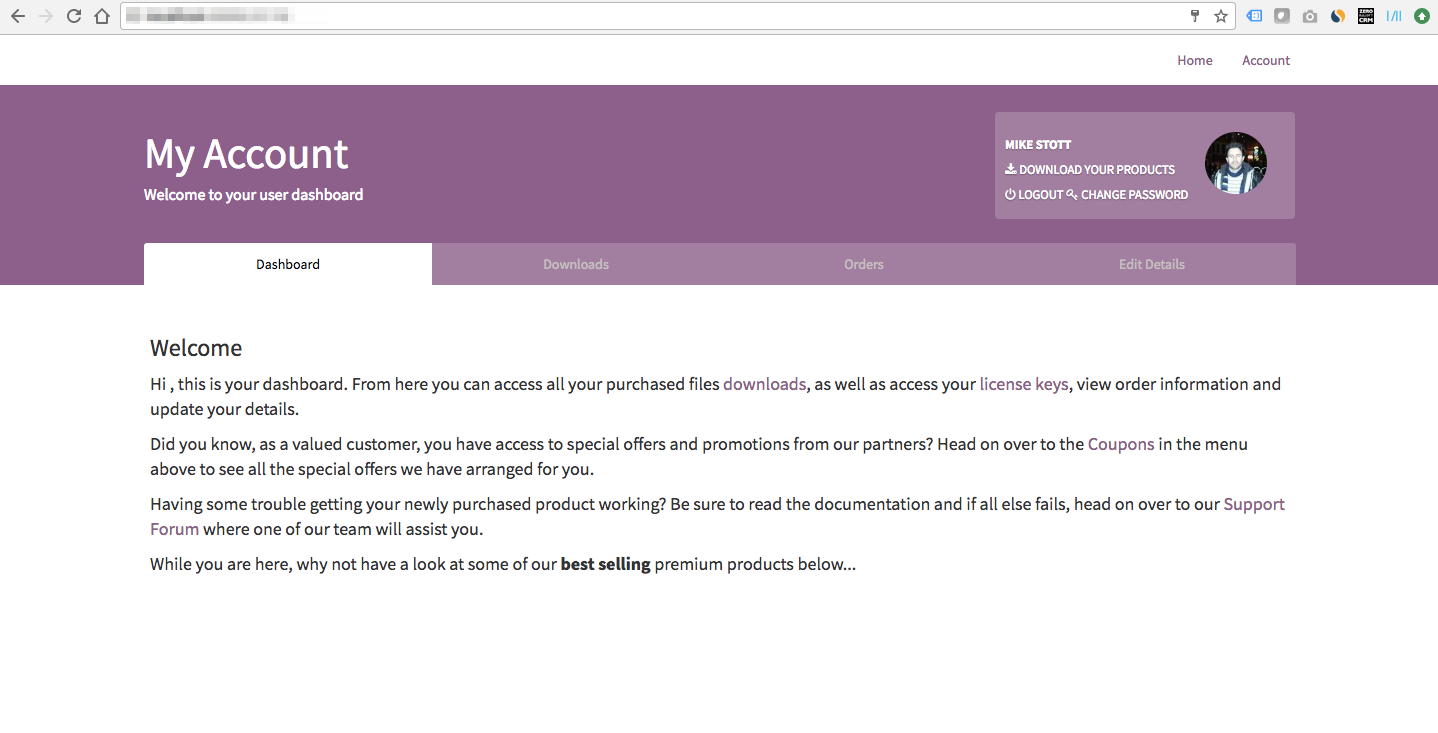 Customise "My Account"
You can customise the "My Account" easily from within the Theme Customiser. Make the page fit your theme's styling.
Customise the title
Customise the sub-title
Change the colors
Control which tabs show
Add custom CSS
Even add a custom navigation menu
Working with the Theme Customiser is really easy and we've built the Customisation options directly into the Theme's Customiser options. It couldn't be easier.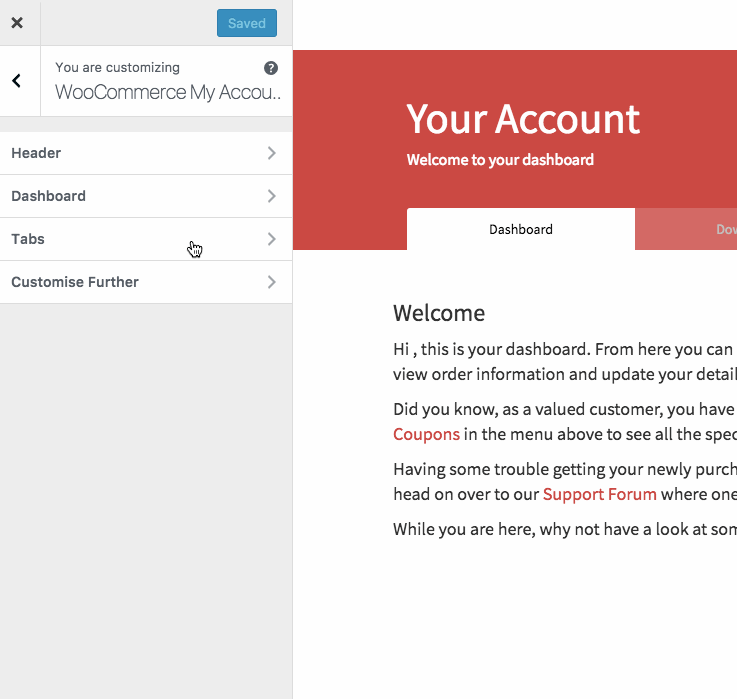 Responsive – Looks great on mobile
The WooCommerce My Account Plugin looks great on mobiles too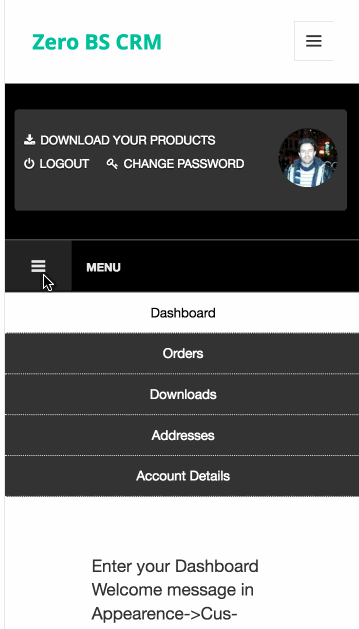 Will it change my theme
No. The WooCommerce My Account Plugin does not change your theme. The rest of your website will be the same as before you installed it. The Plugin creates a new 'Page Template' which, when chosen, gives you the new layout.
How do I use the new layout
Simply choose the new Page Template for your account page. You'll need to keep the same shortcode in the page content for displaying the WooCommerce my account.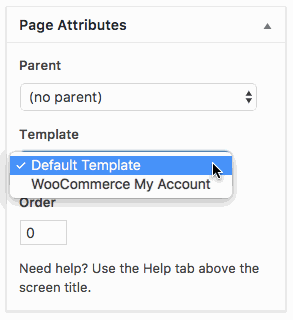 Why is it an annual fee?
WooCommerce change things a LOT. To be able to keep up with their changes and make sure the plugin keeps useful the plugin is sold under an annual subscription. You can continue to use the plugin even if you cancel your subscription.
Can I cancel my subscription?
Yes. You can cancel your subscription at any time. The subscription covers support and future updates to the plugin. If you cancel, you'll lose access to these.
How do I get support?
You can contact our support team for support with the plugin. Simply send an email to (support@epicplugins.com)