Version 4.0.4 is now available
The Plugin Hunt Theme has had a number of under the hood improvements but also a massive addition to the theme in the form of discussions and a brand new theme layout option.

New Layout

This is a biggie, it's effectively giving you a brand new theme layout inside the plugin hunt theme at the flick of a button. The new layout is refined and gives a boxed view giving space for custom sidebars and easier category layout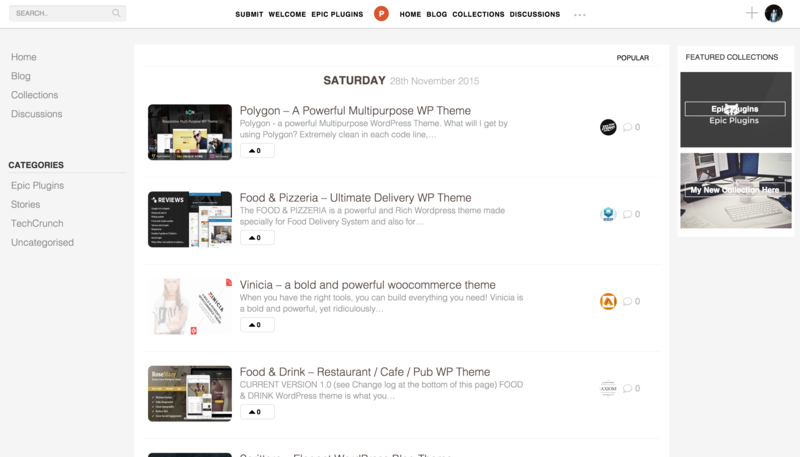 You can view the new layout full size here.
This is enough reason in itself to grab a copy of the theme here.
New Post Form
We've added some more options to the new post form, you can now setup the new post form to allow for "Type" and "Availability" perfect if you want people to add different types of product (e.g. ebooks, podcasts) or if you want people to be able to add product availability (e.g. pre-launch, beta, available).
You can also choose your categories too from the dropdown list. Simple and easy. A great addition to the theme.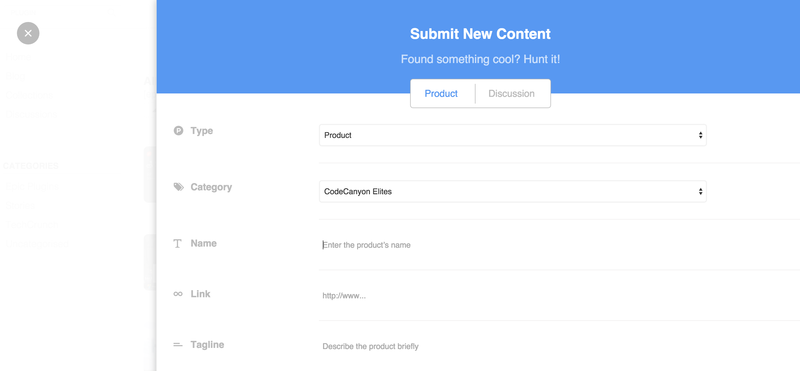 Discussions
Discussions are a great way to add a new section to your website. The optional discussions section of the theme allows you to flick between products and discussions and opens up a whole new site for your users.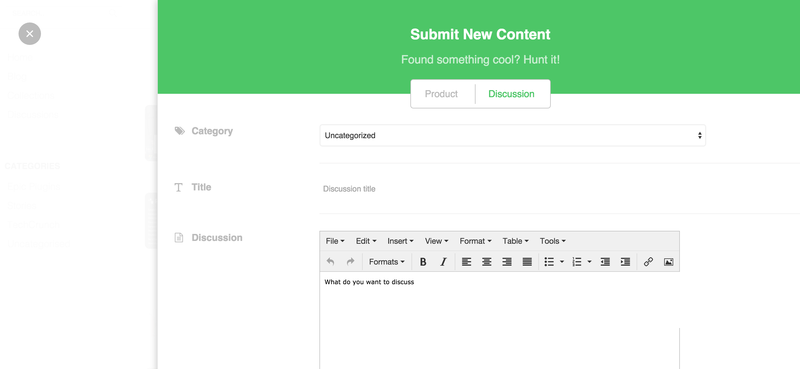 You can pick up a copy of the theme here.
Other improvements
We have also amended the theme options panel to make things a little easier to find and added some extra options around the discussions and the new drop down options as well as improve the mobile layouts when viewing content.