Description
Notifications – tailored for the Plugin Hunt Theme
The Notify Me Add on gives you an amazing new area to your Plugin Hunt Theme and WPeddit Theme. It gives you notifications. See the bell icon in the top right hand corner next to the profile picture? That's the notifications symbol.

This add on gives you notifications. It gives you the following benefits
Notify your website users that activity has happened on their content

This gets your users coming back to your website

Notify your users by:-

Email – bringing them back to your site if they were away
Browser notifications – making them switch back to your site more often

Notify your users when:-

Anyone votes on their content
Their content has been commented on

Additionally for the Plugin Hunt Theme notify when:-

Someone follows them
Someone that they follow has posted a new product
Through using this add-on to the Plugin Hunt Theme you can boost your users engagement by keeping them notified about what's going on.
Plugin Hunt Theme – Activity Feed
The plugin produces the following pages, Activity Feed and Settings. The Activity Feed is produced by adding the shortcode [ph_activity] to a page which you give the slug 'activity'.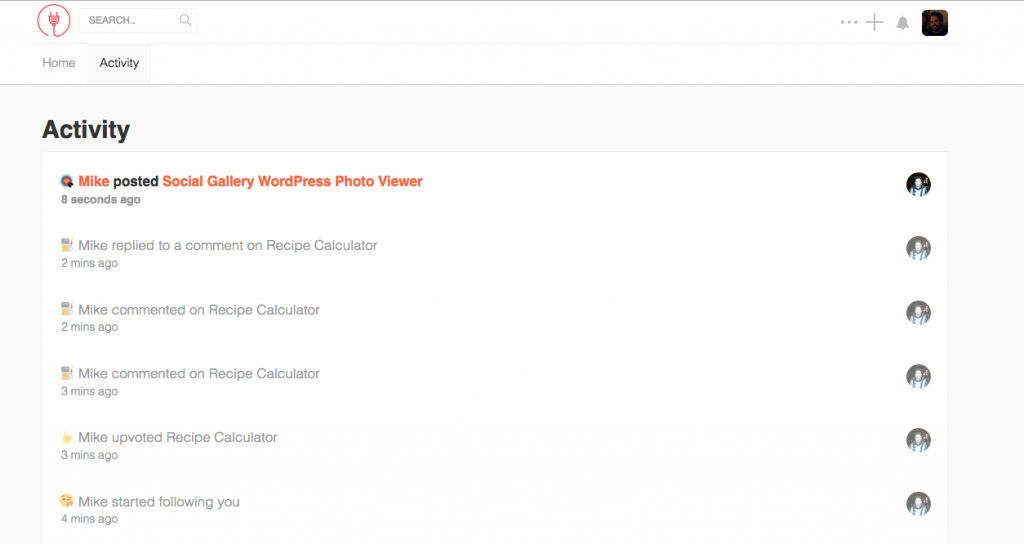 WPeddit Theme Activity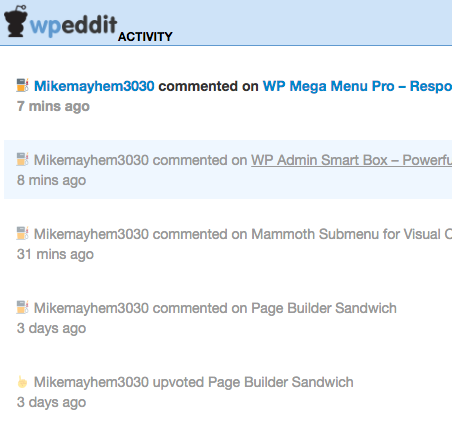 When you've received activity that is notifiable the bell icon changes and the number of notifications is shown. The user below has 5 notifications in the Plugin Hunt Theme. The WPeddit screenshot has 1 notification.
Plugin Hunt Theme Notifications Bar

WPeddit Theme Notifications Bar

Plugin Hunt Theme – No Notifications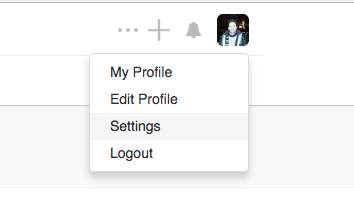 WPeddit Theme – No Notifications

User Customisable Settings
The Notification Add on runs from the shortcode [ph_settings] which you need to add to a new page you create (with the slug /settings/) once you've done this and the plugin is active users can control their own notification settings.
Plugin Hunt Theme Settings

WPeddit Theme Notification Settings

Browser Notifications
The Plugin also gives you browser notifications if you have any activity. The icon that is displayed on the notification is set under the Plugin Hunt Theme Options. The user below has received 3 new notifications and has been alerted via the browser notification.

Plugin Hunt Theme – Options
The Notification Add On requires the Plugin Hunt Theme Version 6.2+ which was released alongside this add on on the 24th December 2016. 
The WPeddit Theme has been updated on the 27th December and requires version 2.4+.