I've written this post as 'An Open Letter to Envato' to be honest and transparent with my decisions and to do something that scares me.
We are working on enhancing the item pages to better link through to Demos (and then onto optimisation of the demo pages themselves).

---
Dear Envato,
Why did I remove my plugins for sale on CodeCanyon? There's actually quite a lot of reasons which I'll go into in this post as well as what it means for Epic Plugins going forwards. This is quite a long read so sit back, grab a coffee and nod along as you agree with my reasons (or, if you don't I'd love to hear why in the comments)
The reasons are in no particular order, some are more significant reasons than others.
1. Envato take a huge cut of each sale
For new Authors on CodeCanyon they take a huge (50%) cut of the sale, even more if you're not exclusive (67% cut). This used to be in exchange for the following benefits:-
Targeted traffic – millions of buyers are registered on their marketplace
Standardised item pages with easy links to demos
e-Commerce capability (handle store, checkout, etc)
"You do the creative, we do everything else"

They do customer help / support (optional by authors)
They set the price for items
They process refunds (and pay for them from their share of the sale)
They pay the tax (VATmoss)
In exchange, they keep the customer details (email) and you get 50% (increasing to 70% as sales come in).
2. Envato pushed compulsory support onto Authors
While also splitting the price of the plugins for sale on CodeCanyon between x% for the plugin and y% for 'author support' which is compulsory for 6 months after the sale (extendable to 12 months). This has been done without the commissions changing. This change was unpopular with Authors (the seemingly 'low priced' stock marketplace was turning into a give 6 months support for $2)..  without any proper means for a support site.
For buyers, heck it was confusing too. There's comments, there's the 'contact the author' link via the profile page. There's then the support (offered usually by Authors on their own platform). Where do you actually go for support. Managing pre-sale comments and post sale comments isn't easy for Authors.
It's also quite a crafty move for them as you only need to pay VATmoss type tax on digital products that are delivered automatically, anything that requires manual input (such as support) they don't need to pay VATmoss for. Yep, they've silently and sneakily slashed their VAT bills while giving authors more to do… (without giving us a bigger slice of the pie).
3. They call us Authors… and price our products like eBooks
Hmmm. Always been a bit of an annoying one this, I'm a software developer. Not an Author. The very nature of the CodeCanyon website means products are technical in nature and quite rightly sometimes buyers need support in setting them up. But can an experienced software developer offer 6 (to 12 months) of setup and support for only $2?
Also the very nature of WordPress plugins mean they're not like eBooks. However we are forced to sell them that way. Which of the following requests from a buyer sound reasonable / unreasonable
Hey, Stephen King. I bought your eBook from Amazon. While you described it well, I'm afraid I didn't like the third chapter on Scary Clowns. I wanted a Scary Doll to show up. Not a Scary Clown. Please refund me my money as this isn't what I expected when I bought the book – eBook
Hey there. I bought the plugin from CodeCanyon. While it was described well, when I'm using it with my theme which shows pictures of clowns, it doesn't look as good as when you used it on pictures of dolls. It must be a bug. This isn't what I was expecting when I purchased it as it doesn't look good on my site. Please refund me my money as this isn't what I expected when I bought the plugin – WordPress Plugin
Hey, I bought this book but I cannot read. Please can you spend 30 hours reading it to me please Mr King. I don't want to have it read to me all at once, but one chapter at a time please over the next 6 to 12 months? Will I pay you? But I bought the book, surely this means you'll read it to me? – eBook
Hey, I bought this plugin but I'm not a developer. Please can you spend 30 hours setting it up for me on my website and making sure each release is compatible with each plugin I install as I build my site over the next 6 to 12 months? Will I pay you? But I bought the plugin this means I get support, right? – WordPress Plugin
Phew. I could go on. But you can probably guess which type of refunds are expected to be honoured, or the service expected from CodeCanyon 'Authors'.
We aren't Authors. So when Envato set the price, us doing the creatives and them doing everything else worked a little better. Well, it actually only really worked when they started out doing graphics and sounds (AudioJungle etc).. but WordPress is a bigger market so they expanded and kept the same (flawed) operating model. A model which doesn't help Authors Software Developers and doesn't help Buyers.
It forces us to cross subsidise high resource draining customers who have difficulties with those who don't. It also can impact the service to customers. Not good at all.
4. I had two accounts making it harder to manage
Since the acquisition of Social Gallery, I have been running two CodeCanyon accounts. This meant needing to switch logins all the time, manage comments across two sets of accounts and with the introduction of us handling refunds and reviews even more switching around. It also meant that I have one account maxed out (70% commission) and another sitting somewhere around 61%. So giving quite a high proportion away in fees for the mikemayhem3030 account.
Check out the following graphic for April 2016.  This links back to the first reason but having two accounts made the decision to move away a bit easier. I could still keep my main account (epicplugins) removing my second account (mikemayhem3030). There's also the added bonus that my profile page stays there linking back to the plugins page on this site.

Now let's take a look at the same graphic for a year (1 February 2015 to 31 January 2016), funny period, but CodeCanyon only started producing this type of graphic since 1 February 2015 (following the introduction of VATmoss, I think). Anyway, here's the figures for a full year of sales

So over the year, that's almost $2,000 given to Envato for their system. I'm under no illusion that this should be free, comparing this to PayPal's fee structure though (with the same Gross figure over the year) gives the following fee structure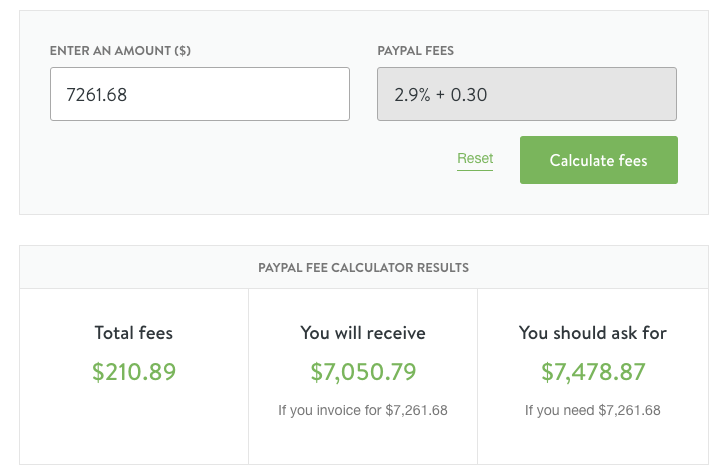 Let's take a minute to pause here and have a look at those side by side (p.s. yes, I know it's a 30p per transaction, so add roughly $225 per year  for transactional costs, taking it down to about $1,500 difference).
CodeCanyon: $1,880.78
PayPal: $210.89
That's a pretty big $1,669.89 difference to sell the plugins via CodeCanyon (based on commission at the 61%), but hey, bear with it you'll eventually get up to 70% 'Elite' level, which will lower the impact slightly (but you'll still give them at least 30%, forever, for what).
It's quite shocking that I was paying almost as much per month in fees to Envato, as I would be via PayPal for a full year.
But taking the example above based on the plugins I had on that account. The question was am I really getting the value from CodeCanyon that's worth almost $1,500-1,700 a year (at current sales levels). Especially given the wholesale changes they were making to the platform that I signed up to in 2012.
5. They won't provide buyers details 
This is a big one for me as I focus my attention on growing epic plugins (and epic themes). I have (had) some pretty popular plugins on CodeCanyon and each sale brings with it a customer who either loves (or hates) the plugin. Given the issues with support on CodeCanyon and it not being easy to find where to seek support these customers may have felt a little lost.
Wouldn't it be great if I could drop them a note to see how they're getting on and if there's anything they need help with. It would also be good if I could see which customer has purchased from me before and that way contact them with special offers.
Also, it would help me grow my email list as I could offer them access to it through an introduction email highlighting all the benefits of being on the list (discounts, new product release news, general news and hints and tips etc). An informative post about capturing your users emails from your WordPress.org plugin is here.
But don't just stop at emails, you should start capturing your leads into a CRM and market them from there, Zero BS CRM is the perfect choice (and there is an Envato extension for seeing your sales history)
6. Envato have pushed Refunds onto 'Authors'
It used to be that Envato processed any refunds if a customer had an issue. As the site grew it meant it got too much for them to keep a good service to the purchasers. So they decided to push this onto us to handle for them. While you may see this as a good thing (you can liaise with buyers via their system) it still didn't allow you access to their details and more importantly, Envato didn't adjust the commission % to reflect the fact they were giving the 'Authors' more to do.
Oh, and not to mention that they also made a change that the refund comes from your account (61% me, 39% them) rather than the 100% from their share which was the situation previously.  Not good.
7. Reviews and ratings are made public
While this is a good thing so that potential customers can see reviews, it also makes it difficult if you're not in control of the review and rating system yourself. Why? Well there can be reviews which are clearly wrong (1* due to not having a donkey but having a clown) which isn't fair.
While making the reviews public help somewhat, what they don't do is give the 'Author' the power to approve or deny the review. Sure, if they did give this power 'Authors' would only approve the 5* reviews and decline the 1* reviews.
Well, we certainly don't do that here on the site (we've actually had some issues with our review system) but generally find that reviews and ratings are good for things that aren't demonstrable. I mean, if you go into a clothes shop and try the t-shirt on, you can't complain that it's too small. So where can you leave a review in a shop on a marketplace? You can't (you could tweet the Company though, if a larger chain)…  p.s. tweet us at @epicplugins
8. They don't allow Coupons and Discounts
This is a pretty big one for me again. I can send out emails to my list offering firesales, or giving  special 'thanks for purchasing here's 10% off your next product' but I can't do that on the CodeCanyon items. I'm stuck with selling them for the price Envato chose for me. This is inflexible and doesn't let me offer cool discounts to my customers (if I had their email to give them a discount that is…   hi #5).
9. Their Affiliate System Sucks… Big Time
Did you know they have an affiliate system. That's cool. Well so do we. But ours is better. We give you a percentage of EVERY SALE. Envato just give you a referral cut on the first deposit of a new member. So if you refer someone to buy one of my plugins that was on CodeCanyon. You'd only get a cut if they weren't already a customer.
That's actually really poor. Where's the incentive for affiliates to keep promoting new products that I released on there? There isn't any.
10. I can't time my launch and have to wait for 'review queues'
OK, by my own submission I'm not amazing at launches yet, or marketing but I'm going to get better as I focus 100% of my time on growing epic plugins limited. CodeCanyon have a review system (like the App Store) to make sure products work as advertised and people aren't uploading crap on there.
This used to be linked into the refund policy of Envato. "All items are thoroughly checked by our review team, so refunds are generally not available" the products work as advertised, and someone independent has reviewed the fact.
They also have the same with changes, they're supposed to review changes made to items. However I once had an item approved following an update which had a fatal error (oops) pushed the wrong version. Which meant another update had to be quickly pushed to be approved.
But, there's no quick approvals, updates take about 3 days and new plugins can take longer. Weeks even. This means timing a launch or doing any sort of plan is too hard with CodeCanyon and Envato.  (A 'approved and ready to publish' feature would be a good build – hint hint CodeCanyon).
11. I can't use Google Analytics on my plugins
Not unless I'm 'Elite' level. This means I can't see how my item pages are converting, I can't see my traffic sources and where my sales are coming from. It just makes it f**king hard to optimise and see how the sales are coming and whether any marketing efforts are helping at all. Anything?
Sure, when I get to Elite level I'll get this option to add my tracking code, but until then I'm in the dark. And how much further to Elite is the mikemayhem3030 account. Well it's sold Lifetime around $45,000 and the Elite level is $75,000 of sales.
Urgh, some maths. This means I'll have to give Envato $30,000 * 35% (roughly on average over the next $30k of sales) just for the honour of being able to add my tracking code.
That's $10,500 from now on given to Envato just for the ability to track my conversion rate, and that's for someone who has already made $45,000 of gross sales.
For a newbie, you're looking at $75,000 * 40% (on average) = $30,000 or so just for analytics tracking…
*the actual figures will vary as the commissions are tiered between $0 earnings and $75,000.
Wow. Pretty crazy huh. And it's not like if I give them $11k now they'll let me have it, it's based on sales over time. The mikemayhem3030 account was grossing around $500 a month, so to get to Elite level would have taken another 60 months …. that's another 5 years. That's frankly too long to wait.
So, why not this crazy idea, move them to direct sales on the site and hook up the Google Analytics now. I could even then throw $10k on a marketing schedule and track how conversions are doing, then also offer a $1000 bonus to the winner of the most referrals / affiliate sales in a year (as well as the affiliate cut)… Hmmm I may just do that.
Do you think I should give away $1000 to a competition winner and spend $10,000 on marketing, then happily track via my Google Analytics account today?
Through making this choice, I can do that sort of thinking now the ball plugins are in my court.
Kind Regards,
mikemayhem3030
---
OK, so that's a pretty big list so far and I could go on (I'll keep adding to this list if I think of anything new) but I wanted to spend a few moments on the DOWNSIDES to not having that account on CodeCanyon, do you remember the list from the top?
Well here it is again, with updates to reflect how CodeCanyon and Envato are today
Targeted traffic – millions of buyers are registered on their marketplace
Standardised item pages with easy links to demos
e-Commerce capability (handle store, checkout, etc) – This isn't a biggie
"You do the creative, we do everything else"

They do customer help / support (optional by authors)
They set the price for items (low, like eBooks) This is BAD
They process refunds (and pay for them from their share of the sale)
They pay the tax (VATmoss) For now..
So, what am I left with missing out on?
Targeted traffic – millions of buyers are registered on their marketplace
Standardised item pages with easy links to demos
Traffic includes the SEO benefits of having your listing tied to CodeCanyon's domain authority. The decision to remove my items and sell them direct is a tough decision. It may be that I've just removed out $500 a month from my income. Shit. Or it may mean that through having full control I can better build that side of the plugins, plus hey, the store looks a bit fuller now it has more plugins on it.
So you want to sell elsewhere, but what are your options?
There's no shortage of options available if you want to sell elsewhere, the most popular routes as an alternative to CodeCanyon are
Sell Directly (using your own website)

WooCommerce
Easy Digital Downloads
Custom built checkout solution

Sell on another marketplace
Use a plugin reseller
You could spend time researching into which one is best, but if you don't have the time to build your own system, then there's a great comparison here.
Want to jump ahead and see what we use and how the sales have been since removing the plugins for sale, check out the update below
October 2017 Update: Read 17 months after removing my plugins for sale on CodeCanyon
I'll spend some time soon writing about my plans to combat the traffic and the item pages in a future blog post but I'd love to hear your comments on the decision.
P.S. Are you a CodeCanyon (or ThemeForest) author or buyer what's your view?  Do you agree / disagree with my decision.