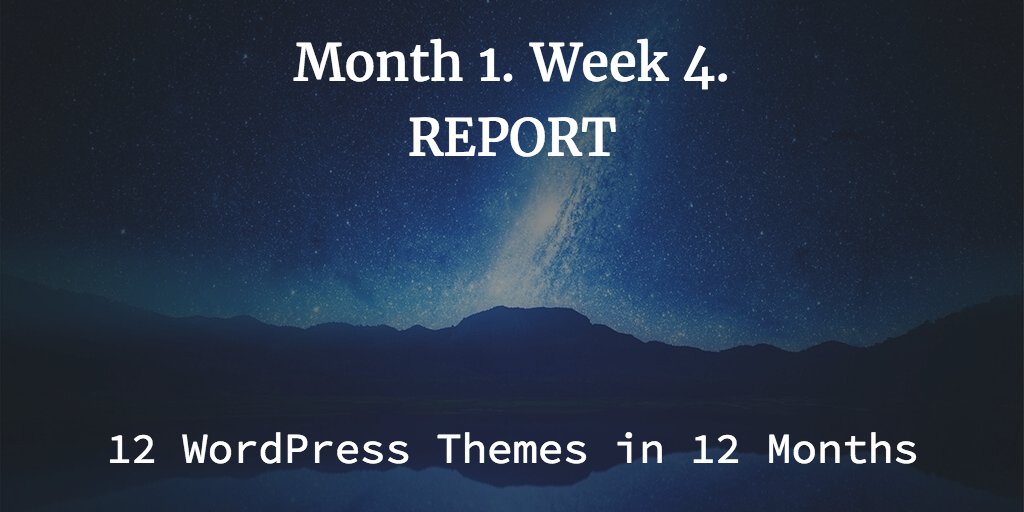 Week 4. Wow. Already. It's time to get those skates on!
The Epic Blogger Theme is Launching on the 1st December 2016
The first four weeks have flown by. Week Four has been a bit of a mixture for me.

I've not managed to spend too long on the theme but the launch day is looming. What have I done with the theme this week?
The Theme Customiser is now hooked up to the theme so the colors can be changed
A new Theme Customiser option has been added to control the layout of the theme (single column or two column) driven by an image select
The Theme is nearly ready to launch. Don't forget this will be a free download available from a soon to be setup theme landing page.
So… a shorter update for the blog with this report and a final push with the theme development. There's a few additions to be made to the theme but these are mostly back-end (for example, a welcome page)
That's all for this week's report but stay tuned for Thursday 1st December when the Theme Launches. This is the first theme from twelve 🙂 to be notified of the progress each week sign up to the newsletter below
P.S My first eBook is now available. It's about how I got started, and how you can too. Find out more here.