Plugin Hunt Grid, the great boxed layout of the Plugin Hunt theme is now included in the main theme by default (with a handy grid layout switch)

I'm really excited about this one. It's brought the theme on massively, with a large focus on the author profile page….
Plugin Hunt Grid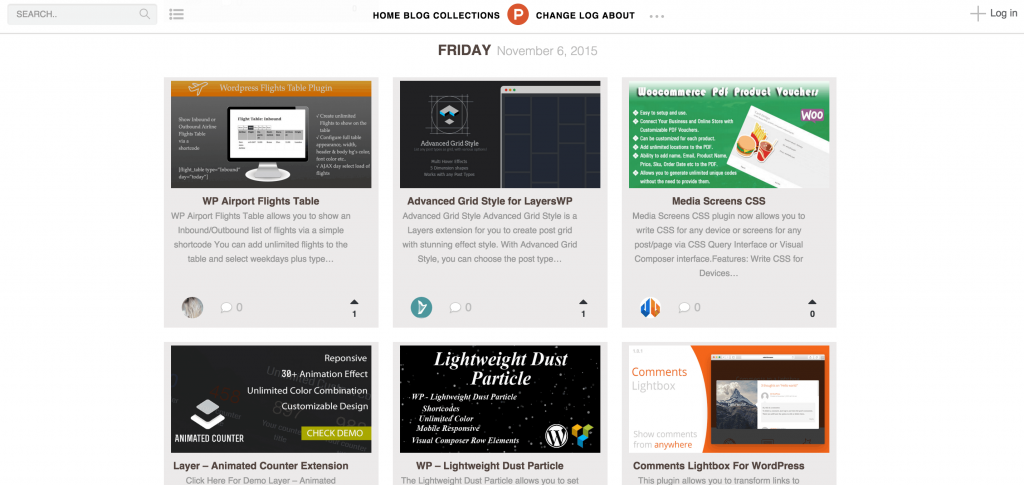 The plugin hunt package therefore gives you the ability to create ranking websites in a wide range of fields, some examples.
The best videos on YouTube
TED talks, voted by you
The best Tweets from politics (pick any politician)
Kick ass tunes from soundcloud
Plus many many more from any of the services above.
The grid theme with all it's cool content embedding is a huge addition to the project alone, let alone all the additions to the main theme – the theme is now worth at least $150 – but I have decided to keep the price at $79.99.
For $79.99 you therefore get:-
The plugin hunt main theme
The plugin hunt grid optional layout.
You can view my flagship implementation of the theme here.