Welcome to the 5th Transparency Report here at Epic Plugins. Note to self, each time I write one of these I think jeez. It's been another month, and the last post on this blog was the last transparency report. #mustdosomemorebloggingonhere.
I also thought it would be useful to start adding a 'theme' title to each of these reports going forwards. The August theme is
Taking a massive paycut and having a 23% drop in revenue….
It's exciting to be writing the first transparency report after having left my full time job at the end of July 2016. A whole month (sort of) working on things related to epic plugins.
As part of leaving my 9-5 I agreed to keep doing some days between 1 August and 30 November to help them until they have my replacement in place.
Just as I thought I was out, they find a way to drag me back in 😛
In August this was a total of 3 days time spent helping them out. This pretty much wiped out a lot of the first couple of weeks of August. I needed to setup a new Company for the freelance work and take out all various types of insurance required by UK law. More on the NewCo. at the bottom of the post.
The stop in me getting a regular salary plus a fall in sales just as I quit my job is my headline. There's nothing like a turbulent month to solidify the decision to leave employment 🙁 It's a test of my mental strength and focus.
The reduction in cash coming in comes hand in hand with an increase in freedom and the ability to work from home…  it's down to what do I value the highest.
Working from home
Here's my thoughts on working from home in August..
I've only just left a full time demanding job – August suffered from just taking a breather and setting up shop for new Co. (see later)
August is summer holidays month – I took a bit of time to have a short vacation with my significant other 🙂
I upped my training and fitness significantly in August due to having more time available (follow me on Strava here)
I spent some time with family – taking the parents to the airport in the middle of the day on a Friday (and entertaining them for lunch)
The living quarters are much tidier and this puts less stress on us having to squeeze in cleaning after a long day at the 9-5.
So all in all, it's been an interesting month, the working from home is a definite bonus and being able to pick and choose what I work on and when is great.
The easing into this gig full time rather than rushing out of the blocks will benefit me in the long run (I won't burn out after a couple of months). The revenue is down compared to July and earlier months (I didn't fill my time up with freelance, so the time spent is "sweat equity" which will hopefully pay off in the long run). Revenue is still at a level which pays the bills… which is an enviable position to be in.
Will I make this a success?
I got asked this when I met an old friend for a game of squash and lunch. Now that I've quit my job, will I make this business a success. I replied that I've quit my job because this is already a success. It generates enough income to pay the bills and I can build cool products that benefit my customers. Am I a millionaire? No. Am I happy? yes. Read on for the full update 🙂
Transparency Report – Financials – 1 Aug to 31 Aug
[UPDATE: 1st Feb 2017. The Sales Dashboard in Zero BS CRM has been improved to have transaction tagging. This means I can filter transactions. The featured image shows the position allowing for full splitting]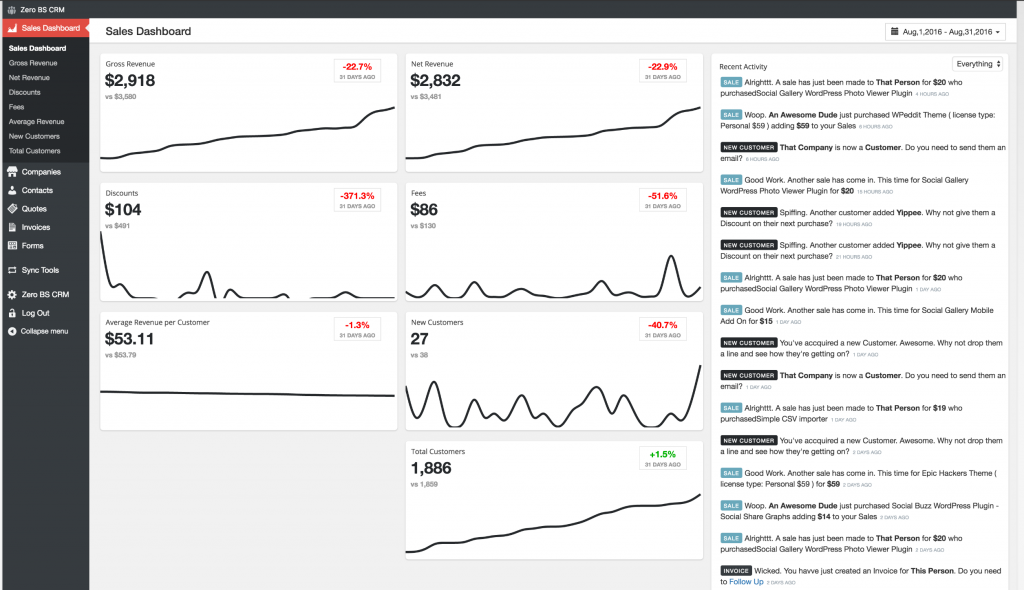 The usual transparency report..  August revenue is down around 23% compared to July, in fact nearly all the numbers are down in comparison. There's probably a whole heap of reasons for this, and I could be lead to think it's all related to selling plugins direct rather than via CodeCanyon (read why I removed 9+ plugins for sale on CodeCanyon)..   I still have my main account though which also suffered a low August (around 30% down from previous months)… so generally I'm putting it down to it being holidays and people generally spending time with their families.
July also has in the numbers some freelance work, I'll look to segment the report in the future to give a view for product sales only vs freelance work to help strip out any variation from this chunky type of work.
Plugin and Theme updates
Even with the chunk of time removed and the ease into this full time, there's been quite a lot of updates going on, I wanted to bring into these reports a bit about what's been updated, what's changed and then what's planning for September…  as well as then touching on the Support side of things and the "Other" ventures.
Plugin Hunt Theme
Wow, this one is a biggie. The start of August I spent a good chunk of time stabilising the Plugin Hunt Theme, especially the mobile layout. You can read the change log here.  Rather than spend ages going into the updates made I'll let you view the change log. In summary the mobile build is much better and the layouts now apply further across the site and are consistent across templates. 🙂 If you've not seen the theme yet – you can take a look here.
Social Buzz Plugin
A relatively minor update (time wise) but a crucial one functionality wise. On the 8th August Facebook depreciated a ton of stuff, meaning the Facebook Share Counts stopped being counted (they shut off the URL and now calls need to be made to the graph API) they also subtly changed the json label..  thanks FB. This is now in the approval queue over at CodeCanyon and should be available pretty soon to download and update. You can take a look at Social Buzz here.
WPeddit Theme
The first theme created by myself…  it's still ticking along, but it needed a good chunk of updates for WordPress v4.6 compatibility (widget changes) as well as updates to some functions which weren't named quite right after updating the theme to no longer rely on the WPeddit plugin. This is now available from your epic plugins account. If you've not seen the theme it's a quick and easy way to have a website that looks a bit like reddit. You can take a look at the theme here.
New Developments
There's a couple of new themes that I really want to progress, however the amount of updates and new work on the Zero BS CRM means I've not had time to get to these. As always I broadcast out about new theme updates and new developments to the mailing list. So if you've not signed up and want to hear about it – the form is at the bottom of the email.
Support Stats
I started this in the last transparency report, but I thought it would be useful to share each month the up to date graphic from the support website. Here's the latest figures

This compares to 504 support team replies in the last update. Not too many in August (related to probably less overall activity)
As always I battle with support and try and figure out the best way to handle it to make it easiest for customers. I still handle quite a bit of the support / pre-sale via my own email which isn't the best. It's also not clear how useful the support forum is for customers.  I would love your thoughts (drop a note in the comments) about support and the best way of handling it.
When reaching out for support do you search the support forums? A few websites have closed down their support forums recently with a move to ticket / live chat type support systems
The support forum is harder to manage as it's not clear which have been resolved (some mark as resolved after a set amount of time)
The support forum often gives me support about the support forum via email, things like it keep asking you to log in to post when you're logged in (hint, clear the cache after logging in and it recognises you're logged in)
It means you have to create an account and log in – all we really need is your email to be able to reply to you
With the new features recently built into Zero BS CRM (see below) I may switch to a 'Support' extension to the Zero BS CRM allowing a simple contact form and personalised ticket 'thread'. This will all sit within the customer support 'portal' for the interaction and Zero BS CRM would facilitate this functionality.
New support process?
In my head the flow would be something like this (interested in your thoughts)
The support site becomes a documentation base with documentation updated frequently with any FAQs received via tickets
This becomes the searchable archive rather than the forum (which is a lot of personal issues and not necessarily easy to find your issue as it could be worded or titled oddly)
If your issue still isn't found in the documentation then you're taken to a support form to open a ticket
This ticketing form is hooked up to my CRM (Zero BS CRM) which asks for your First Name, Last Name and Email
It then emails you a customised 'Customer Portal' URL and Access Code – where you can access things related to you (but not plugin and theme downloads)
Once on the link you'll have areas for (in my case) support tickets (open and closed) and their relevant replies from the support team, but wider you'd also be able to view and download any quotes or invoices between you and I.
This would then mean all support contacts are in one place in my CRM (rather than in my CRM and also on the support site as WP users)
As customers, you'd have your own private thread and as support team members we'd be able to easily manage open tickets to closed, and liaise easier than a cluttered forum. It would keep your own tickets easily identifiable too – rather than them getting lost in a public support forum as more people post new threads.
Rationale for new process
The reason for my thinking is the benefits for an open forum is a community where people share their ideas / updates / general life questions. If someone has a problem or wants opinion posting on a public forum is great. Things like 'which is the best place to eat in Manchester' people will jump in with their thoughts and recommendations.
With product support people don't go to the forum to help out others – they just want their own issue solved. Customers aren't always experts or developers so even if they wanted to, they wouldn't be able to solve issues for other users. There's always exceptions though. Sometimes users will figure it out and share the solution on the forum. It's generally 1% of activity which is a non-support team member helping someone out.
The plan to move support and have it align with the CRM and the ability for capture all customer contacts is likely to be the way I go with this. I'd love your thoughts especially here as it's a direction which has a direct impact on how I deliver support going forwards.
Zero BS CRM – My Joint Venture project 
I'm dividing my time between plugin and theme updates and Zero BS CRM for WordPress. Zero BS CRM is a free WordPress plugin. It turns your WordPress into a no b*llshit CRM.
You may have seen me blog about the "Web App Challenge" this was something where I wanted to build a SaaS type offering for Pay Monthly revenue.  I'm putting this on hold to focus on Zero BS CRM.
You could call this my version of the Web App Challenge. The big selling point is no per user per month fees and it's free (with optional extensions). This is heading in a great direction. The free plugin core is getting more and more powerful as time goes on.
Zero BS CRM product is going to be a strong product. More importantly for me it gives me the ability to work together with Woody and learn from each other. Through this we are aiming to build this into being a super useful tool.
So, what's new in Zero BS CRM in August?
Itemised invoices, and ability to send invoices via email
The invoicing part of Zero BS CRM is where I spent a good chunk of time in August. The invoices element now has the ability to create (and even email out) invoices to your customers. Look how pretty it is…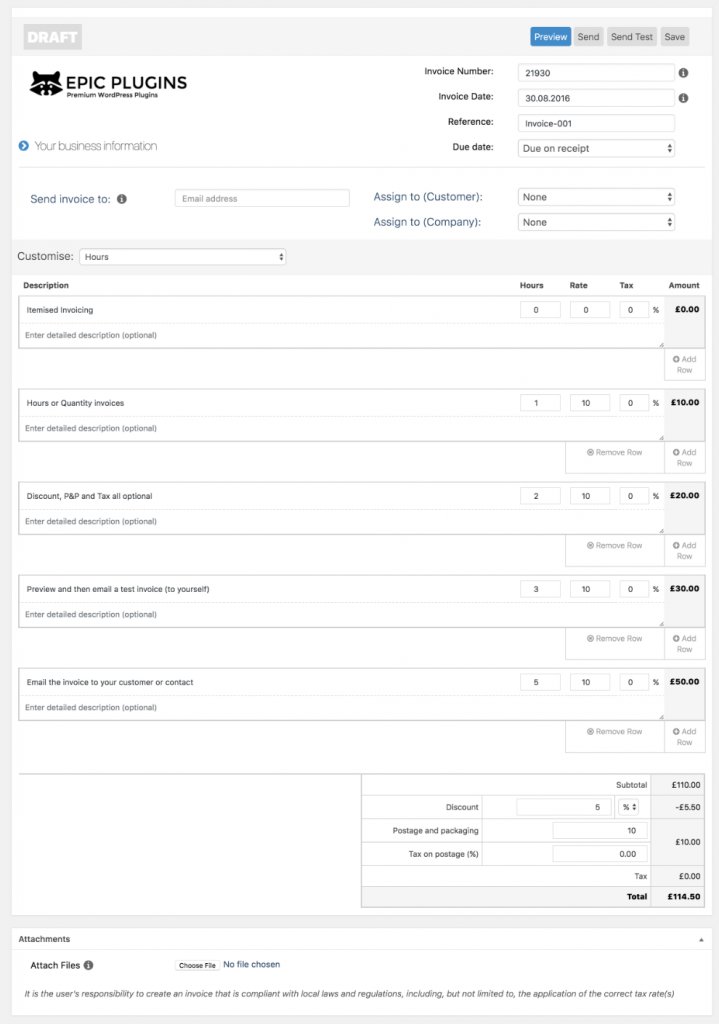 Customer Logging (Auto Logger)
This is a pretty cool thing, it works in the background and makes your life easier. As we build out the features this will become more and more useful. It will log events and help you to build up a picture of your customers and leads. You can read more about both invoices and the auto logging feature over at the Zero BS CRM blog.
Quotes (coming soon in Sept)
The 'quotes' (or proposals or 'bids for work') section needs a bit of work. Sending an awesome looking quote to your prospects is much more important to winning a new customer. Itemised, brand-able invoices goes a big way to having that professional feel. Quotes is the next big thing.
Front end lead generation forms (coming soon in Sept)
The Zero BS CRM is primarily a "back-end" product for WordPress. Zero BS CRM gives you a free customer management hub with (optional) extensions.
The definition of CRM is
Customer relationship management (CRM) is a term that refers to practices, strategies and technologies that companies use to manage and analyse customer interactions and data throughout the customer lifecycle, with the goal of improving business relationships with customers, assisting in customer retention and driving sales growth. CRM systems are designed to compile information on customers across different channels — or points of contact between the customer and the company — which could include the company's website, telephone, live chat, direct mail, marketing materials and social media.
Before this new Front End Form feature the ways to get your customers into the CRM were
Adding them manually or
importing them via CSV or
via the PayPal or Woo Sync extensions
Customer contact points:-
For myself the points of contact that customers reach me are:-
Customers who purchase a plugin or a theme
People who send me an email directly (these I have to add manually – I'm not great at doing this)
Customers who sign up to the support website
People who contact me via the website 'Contact Us' form – the new front end forms feature will replace this.
Leads who sign up via the email list form captures
Tweets to my twitter accounts (I get very few)
Messages to my Facebook page (I get very few)
Here is a sneak peak at the 'Forms' element of Zero BS CRM. This is due as an update in a couple of weeks. This is exciting stuff. It brings a list building element to the CRM. The CRM will mark new contacts as Leads. If the contact is already in your CRM their log will be updated.  This is a big step forwards with Zero BS CRM. You can now build a big list of leads which you can then manage towards customers. There's a lot more to come with Zero BS CRM. If you've not seen it, you can view it here.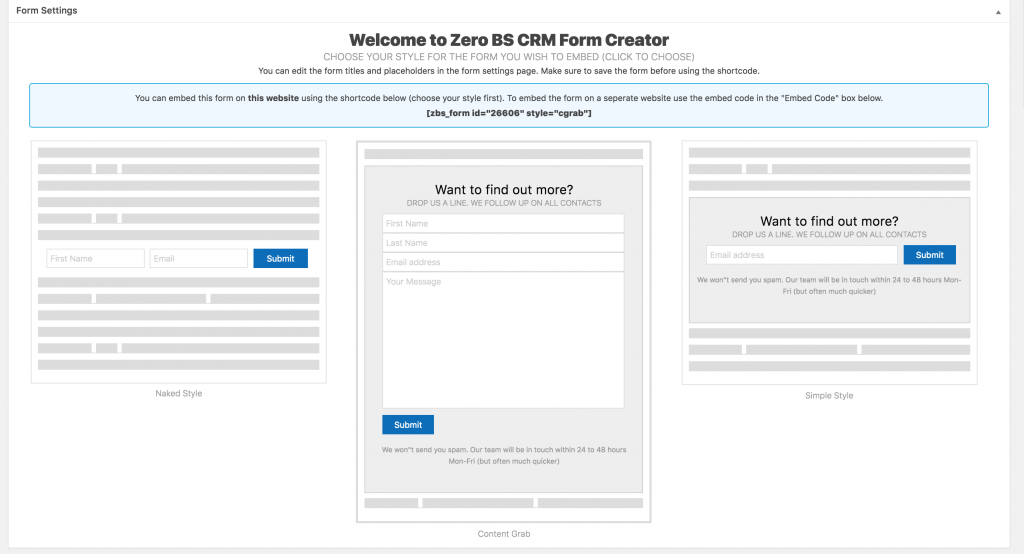 Introducing "Web Monkey Limited" 
This will be the new home of any Freelance work that I do going forwards.
Under the portfolio are things like Epic Plugins website, the Epic Themes Website and Zero BS CRM. Web Monkey is me.
So say hello to the monkey. He's here to help. I'll be putting up a landing page soon which I'll share in a future update.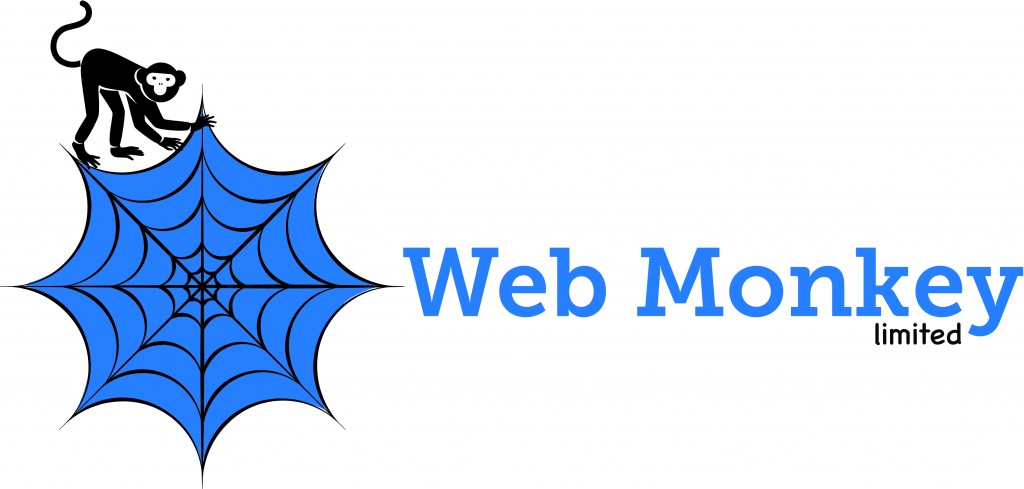 So that's all in this transparency report. It's quite a bit longer than the previous reports. I've tried to cover in it a general monthly update on top of just the financials. I hope you've found it useful.
Until the next time. 🙂