As part of my challenge to develop 12 WordPress Themes in 12 Months I came across the need to build up a central repository of websites where you can promote WordPress products.
That's been my mini project for this week. Put together an online resource that I can add to. A resource that will become useful as the development project continues and starts to gather momentum.

You can check out the list by clicking the image below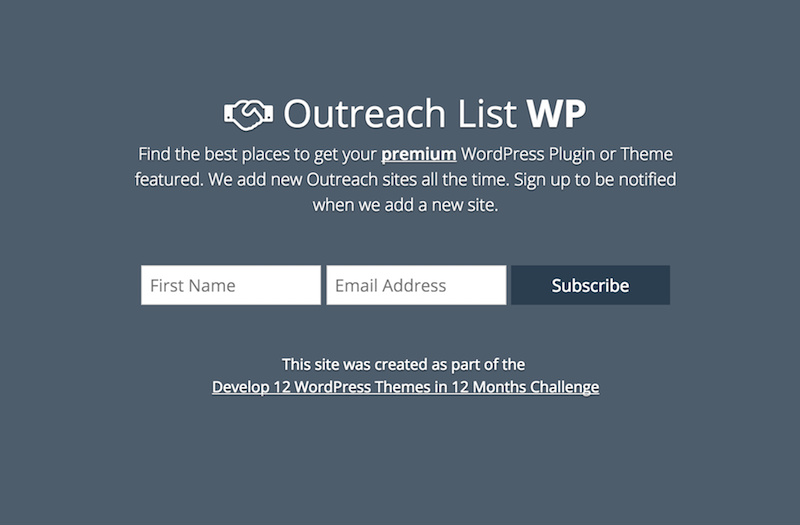 What's next?
Next week I'll be making a start on coding up the first theme, which will be the 'Epic Blogger' theme. I've created a homepage for the project here, which you can read about in another post.