Epic Gallery is the ultimate gallery and lightbox plugin. It is a fully feature packed WordPress plugin which gives your photo galleries that ZING that people are looking for.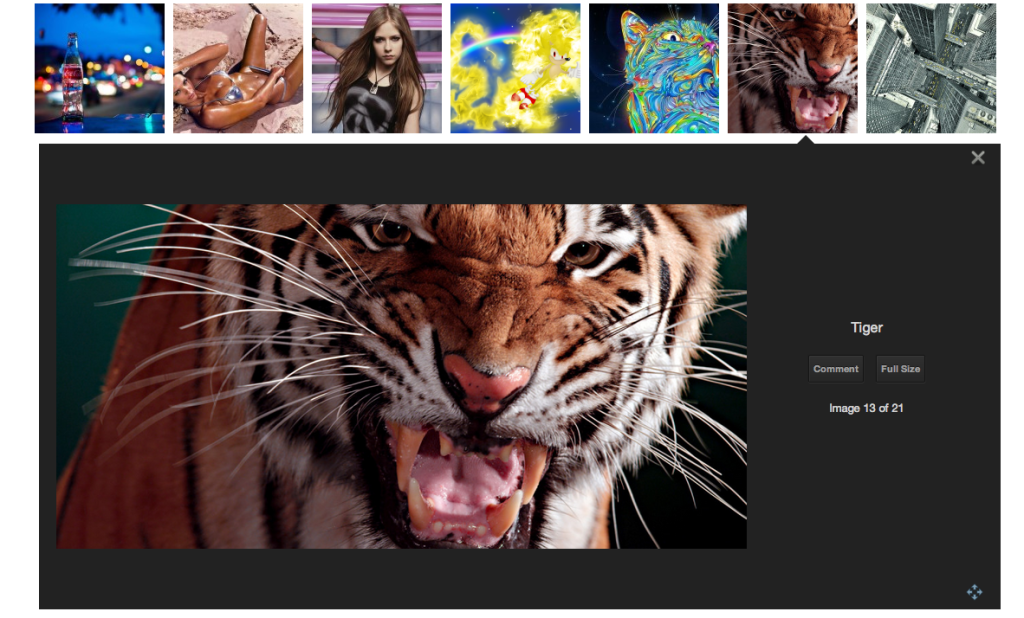 The plugin adds an on-screen lightbox to your images. This can be navigated using the left and right arrows as well as clicking on the arrows themselves. You can enlarge the lightbox to become fullscreen for that extra image viewing space!
Wait.. there's more
The gallery and lightbox combination on the demo site looks great. But.. more and more people are visiting websites on mobiles or tablets. The Epic Gallery plugin looks after these very well and presents a different photo viewer on these devices.
When viewed on a tablet (e.g. iPad)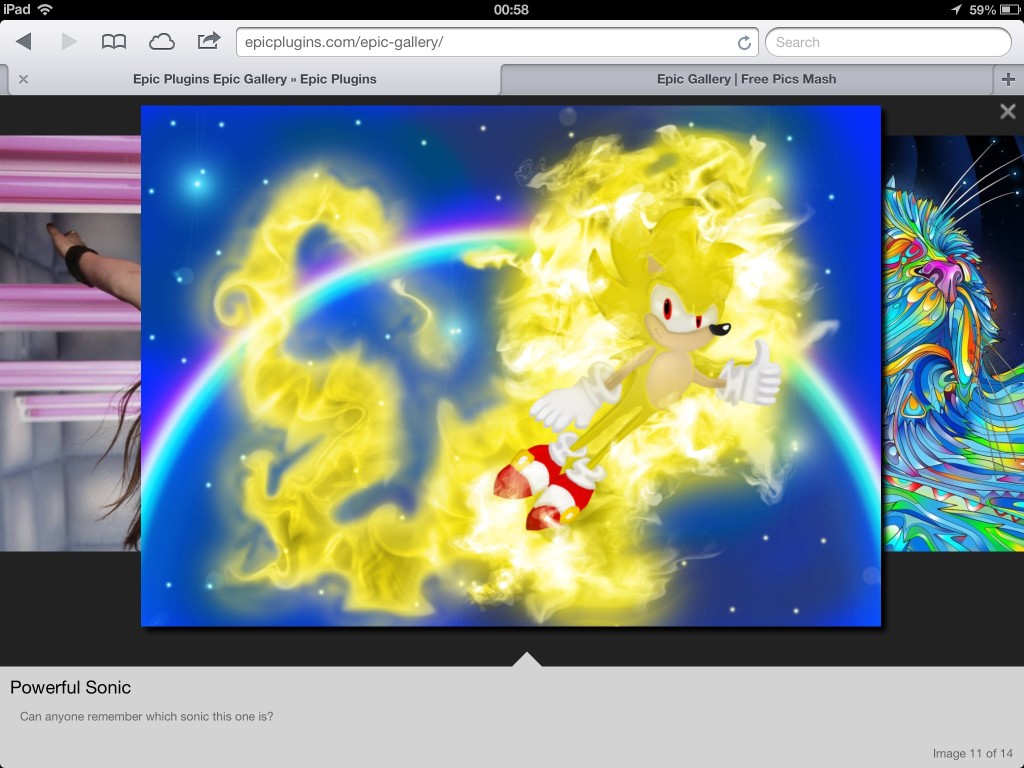 When viewed on a mobile (e.g. iPhone)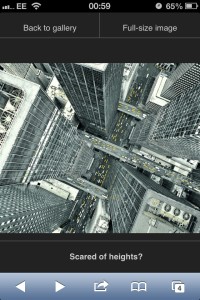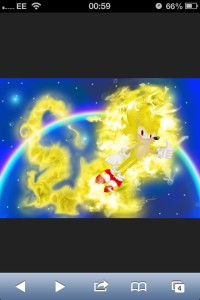 Full image library created
The plugin creates an image library of all your images which you can then manage and allows the Epic Gallery viewers to easily work there magic.

Having this image library available allows your visitors to easily comment on any of the photos or share these across the various social networks. It also allows lots of extra special features to be built into future versions easily.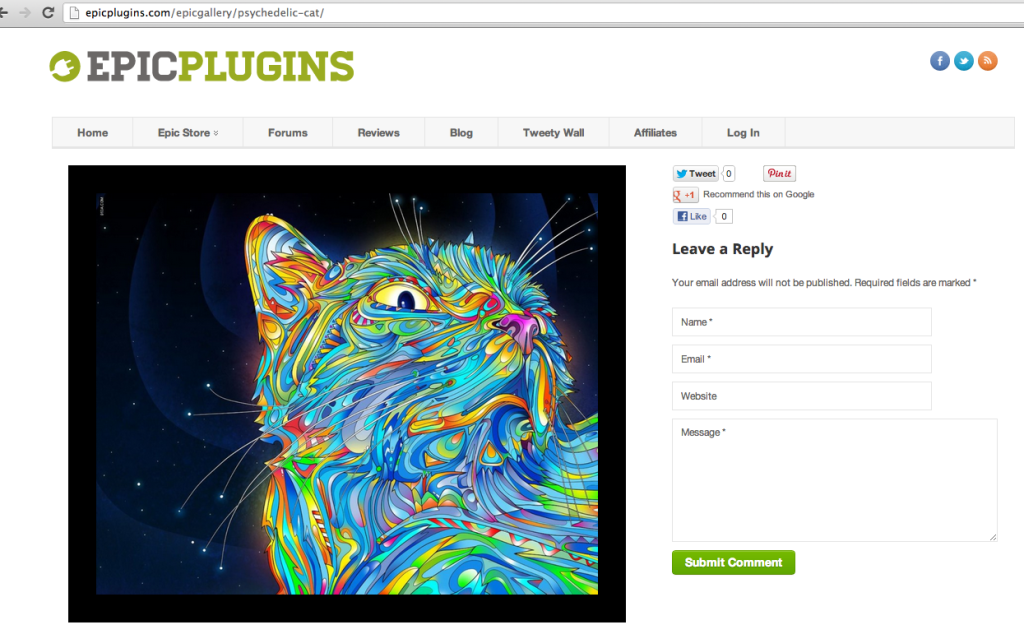 What's more is that the comment system is driven by the WordPress comment template, that means if you have disqus or the facebook social plugin – these comments will be shown just like elsewhere on your site! That's truely EPIC
What about NextGen?
Just like in the Pics Mash Plugin, NextGen galleries can also be used in the Epic Gallery plugin. Simply select this option in the settings page and your NextGen images will be added to the image library… WOW.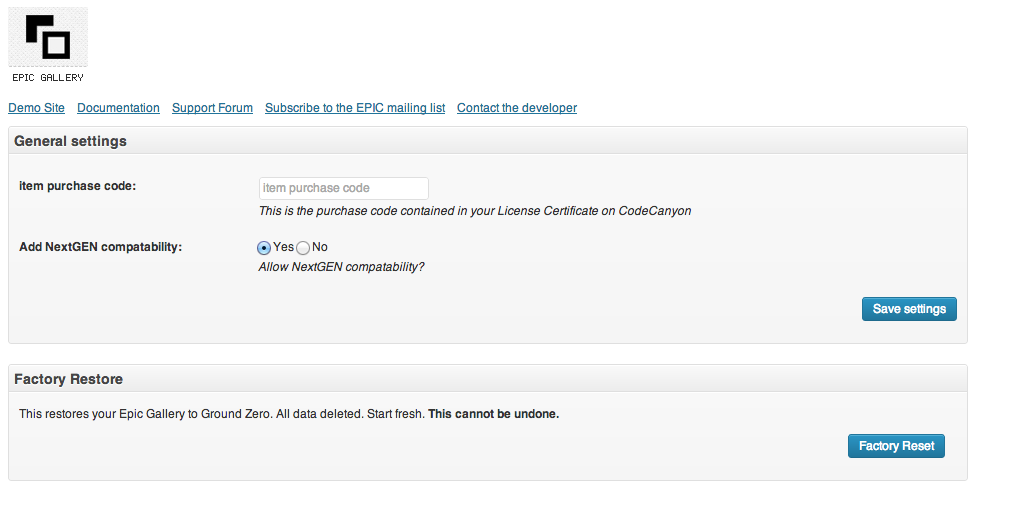 Plugin Features
Full image library created
Image gallery produced by an easy shortcode
Galleries can be filtered by category or NextGen gallery
Compatible with NextGen
On-screen lightbox
Full-screen lightbox
Tablet ready lightbox
Mobile ready lightbox
Swipe gesture enabled!!
Fully featured comment system – find out what your visitors think
Social Share enabled – facebook, twitter, pinterest
Epic support as standard
One time install, future updates handled via the plugin admin page
Categories and Tags per image help line this up for EPIC features
Primed for new features
Buy NOW before any new features result in an increase in price