A picture is worth a thousand words and the rise of some of the biggest social networks have been built on images. Snapchat's meteoric rise was from its unique take on sharing photos and its current struggles are because everyone else hopped on the bandwagon so quickly.
Facebook and Instagram were already well-established image-heavy sites with Pinterest, Tumblr and the like enjoying phenomenal growth too.
So you know how important social media image sharing is. It can help a brand hit it big, send a picture viral, and massively increase engagement.
The different platforms all have slightly different demographics, interests, conventions and focuses so you need to be light on your feet and adaptable. But it doesn't need to be a time consuming headache.
Let's take a look at our top tips on handling social media image sharing for the busy marketer.
Social media image sharing statistics
Here's your one-stop resource on how to light your social media image sharing on fire.
Social media loves images. There's piles of evidence that updates and statuses with images do way better than plain text. Even on platforms you wouldn't necessarily expect, like LinkedIn.
Here are just a few tantalising stats to get you thinking…
Image posts get 179% more interaction than the average Facebook post

Tweets with an image receive 18% more clickthroughs than those without

57% of Pinterest users pin, re-pin and interact with food related content

20% of total social referrals to ecommerce site come from Pinterest

Almost 85 million videos and photos are uploaded to Instagram every day

More than 60% of users say that they have learned of new products and service via Instagram

98% of LinkedIn posts with images get a higher comment rate than their plain text counterparts
Sources for all these statistics!
And then there are a few stats to get you depressed. Like how about 71% of tweets don't receive any interaction. And 65% of US companies use Twitter for marketing. And 500 million tweets are sent each day.
How are you supposed to stand out? How do you contend with that?
By being smarter and working harder. Here's how.
The quickest hack: blog post titles as images
Make your new blog posts stand out on social media with their own title image. Just like the one you see at the top of this page that will be shared on social media. It's eye-catching and more compelling than a plain text link. You can use your branding and cram in more info, taglines, questions and extracts than you could into the short social media status updates like Twitter.
If you do one thing it should be to get your header images nicely made up and ready to share, then share them.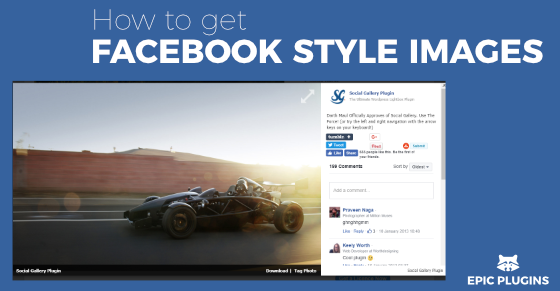 But how? You can get templates for Photoshop and other image editing software. Just swap out an image and add your text to the pre-defined area. It's quick and easy.
Or if you don't have that sort of software, want to move quicker and do it all online there's Canva and Pablo, two great services that do the same thing. With a huge library of images, icons and other designs, plus templates ready to go for all the different social networks, you can save a tonne of time.
If you save your branding and batch a few images to make together you can really speed through the process. Or outsource it to a virtual assistant as an easy, hands-off task.
You're immediately on your way to better engagement with your blog post shares on social media and increasing traffic.
Busy = you need automations
Get as much of your marketing running on autopilot as you can. You can set up plugins like Jetpack to automatically broadcast your blog updates. But for even more customisation try services like IFTTT or Zapier hooked up to Buffer or Meet Edgar.
That way you can specify and customise everything about your update – which images to include, how to format it and much more. IFTTT or Zapier can read your RSS feed and send out new updates with your featured image included. They work by connecting hundreds of different apps together in thousands of combinations. If you aren't automating with IFTTT or Zapier you need to be.
You can use those services to upload any images you use to other social media channels. Even Instagram, though Insta can be tricky so we have a separate guide on how to share images on Instagram through WordPress. 95% automated isn't bad at all.
Social media image sharing science
We've seen the statistics – this is powerful stuff we are dealing with. So you have to handle it carefully and make sure you have all the up-to-date information you need.
Sprout Social has the best guide to social media image sizes that you will need to keep an eye on. Using tools like Canva and Pablo, mentioned above, will help as they have ready made templates for all the different platforms.
You can also refer to that guide for size limits and file types – don't waste time having to change things at the last minute. And check back regularly because sizes are being tweaked all the time.
So keep your cover photo straight from your shared images and your shared links. Images are fantastic, but an outsized, strangely cropped, or fuzzy low quality picture doesn't count.
The time of day you post, frequency of posting and how often you share the same link all have a big effect on your marketing. Tools like Buffer have a scheduling feature that helps you pick the best time of day to share based on engagement. And Meet Edgar re-shares your content. You should also be scheduling follow-up status updates at strategic times after publishing, to get the most out of your content.
That's how you can share your images, now onto getting huge social media images shares from your audience.
The top social image sharing plugin for WordPress: Social Gallery Pro
Social Gallery is a Facebook style lightbox image gallery for WordPress. Facebook is going to be one of your biggest channels, if not your biggest. With two billion users it is a powerhouse of social media.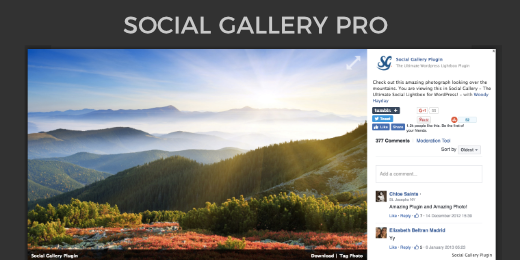 Let your visitors view your image galleries the same way they do on their favourite social network. It decreases friction for them, not having to get to grips with a new UI. And the Facebook-like features don't stop there.
Give your WordPress or NextGen image gallery social superpowers. Not only are there sharing buttons on each image so viewers can easily share their favourite pictures but they can comment on the images right there – without having to leave your site.
I love SG because now instead of sending all of my traffic to our facebook page to view photos from events, I can drive traffic to our site while still keeping the same look at feel of Facebook. – www.boomentertainment.com
All the big social networks are covered: Facebook, Twitter, Pinterest, Google+, LinkedIn, StumbleUpon and Tumblr. Make it easy and intuitive for your audience to share your images and they will.
Plus they can interact with the image and each other on the image itself. Leaving comments and having discussions with their Facebook ID or Disqus. Your audience can even tag other Facebook users on the image – fantastic interactivity and sharing from Social Gallery Pro.
Of course video is getting huge as well so there is a Social Gallery Video Viewer addon plugin too, to boost your videos in the same way. And a mobile add-on to make your galleries responsive to cater to the massively increasing number of people viewing on mobile.
Marketers will love the Social Gallery Analytics addon too. See exactly which images are performing best – which have the most shares, likes and comments over time. Plan your strategy and your content by giving your audience what they want and respond to best. It's such a powerful tool to compliment your social media image sharing.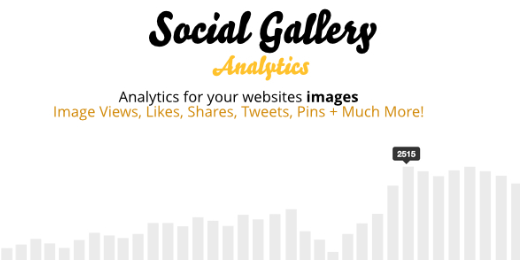 Customise your gallery even further – and even easier – with Social Gallery Shortcodes. Plus your users can sign up and save their favourites to their own collections, so you can collect email addresses as you go.
Another fantastic social sharing plugin is Social Buzz. Not only does it give your posts and pages great sharing buttons but it features a live graph showing how many shares the article is getting.
That's quite the collection of tools and tricks to get you well on your way to those huge social media image shares. So arm yourself with all this knowledge and these fantastic plugins to help crush your social media sharing and engagement goals.
Have you ever visited Growth Hackers or Inbound.org? Check out our article on how you can build a similar site for your industry or niche with the Epic Hackers theme. What would that do for your authority and credibility of your business or brand? Become the host of your own community and even build a business around it.
Don't miss all our WordPress plugins ideas and tips – enter your email address below!