Instagram is a massive social platform but it is notoriously tricky to share images on Instagram from WordPress.
Insta's emphasis is on "on the go" snapping and posting and designed to be mobile-only and it doesn't allow access from other apps for posting. It is conspicuously absent from social sharing tools and can be tricky to use from a PC, Mac or laptop.
But Instagram is huge. For brands, for businesses and for individuals. Just look at the booming interest in influencer marketing – absolutely huge on Instagram.
The demographics of all the different social networks can be very different, although lots of people do overlap. Insta's pared down approach gives it many fans amongst the younger generations and in certain niches – food, beauty, fashion, fitness, travel and so on.
So how are you going to share images on Instagram from WordPress – with as much hands-free automation as possible? Here are our top tips.
How to share images on Instagram
It's tricky to share images on Instagram from WordPress and there's no magic bullet but it's not impossible to pull off with a minimal amount of human intervention.
Using the magic of IFTTT or Zapier you can pull all the images used in your blog posts and put them in a dedicated folder on Dropbox, Google Drive, a Facebook album, or anywhere you like. From there you can use the app on your phone to upload those images to Instagram.
Social scheduling services like Hootsuite and Buffer run into similar issues and can't automatically post to Instagram for you. Buffer explains its workaround and the result is still pretty automated. You get the update ready to share and a reminder sent to you but you need to do the final posting to Instagram yourself.
One premium plugin, NextScripts, does list Instagram as a supported service it can auto post to, using a third party API.
It's not a huge list but it is certainly better than struggling to do it all manually through your phone, especially if you are producing a high volume of content.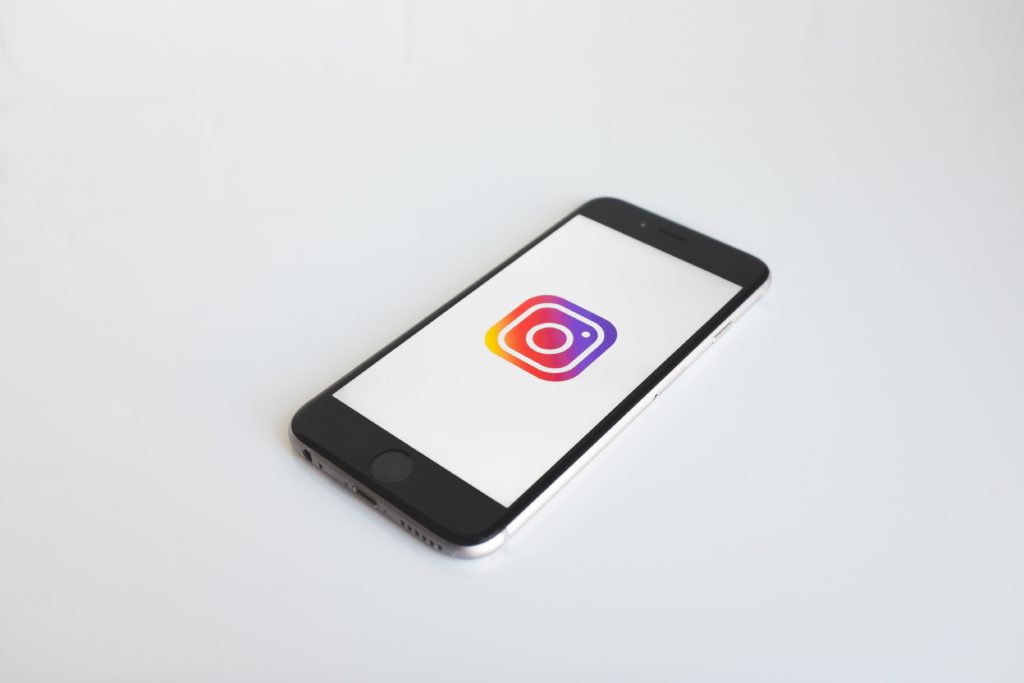 Photo by NeONBRAND on Unsplash
What images to share on Instagram
If you are struggling to create Instagram-worthy images then check out Canva or Pablo with ready-made templates and image libraries. A unique feature of Instagram is its square photo sizing. The images are currently 1080px x 1080px and the different optimum sizes for all the social networks can create a bit of a headache for trying to automate.
You can at least batch the process of sharing images to Instagram by doing a bunch together and saving yourself a bit of time.
As to what to post, Instagram has its super-popular niches as we said above, like food, beauty, fashion, fitness, travel and so on. Nicely presented quotes are also popular so it might be worth grabbing some extracts from your blog posts and making them into an image for your Insta.
You might take advantage of the different kinds of audiences on the different networks. Maybe Instagram would be a good place for your "behind the scenes" or "work in progress" status updates.
Vice versa, how to share your Instagram images on WordPress
Sharing images from your Instagram feed to WordPress is much easier. There's an official Instagram widget and badges or you can pull your feed with various plugins including AccessPress, Feed Them Social or Instagram Feed.
Using IFTTT or Zapier you can post to WordPress with all images or if they meet certain criteria you set up, such as you hitting like on them. You can send your Instagram pics to Facebook, Twitter, Pinterest, Tumblr and other networks, make a copy of all your Insta uploads to store elsewhere and more – all happening automatically behind the scenes.
Depending on how you use all the different platforms it might be worth posting to Instagram first as a manual option and then sharing from there to your other channels automatically.
Sharing your images to other social networks
Other platforms make it much easier to share images there. With the Social Gallery plugin you and your audience can like and share images on Facebook, Twitter, Pinterest, Google+, LinkedIn, StumbleUpon and Tumblr.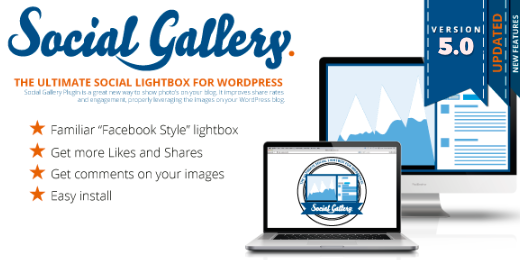 Pinterest is an image-oriented platform that is great for posting from blogs. If you are trying to get your head around Instagram but aren't working on your Pinterest then you are missing out.
Instagram was acquired by Facebook and has about 800 million users compared to Facebook's two billion. So your Facebook game is more important to get right compared to Instagram, based on just users. Find out how to get Facebook style images in WordPress for massive engagement and social sharing of your images.
Those are some of our best ideas on how to share images on Instagram, with as much integration with WordPress and as little hassle as possible.
Don't miss any of our WordPress plugins tips and tricks – enter your email address below to stay up to date!