So you've got yourself a stunning photography website or portfolio to display your work and attract new clients. Now you need to get your work out there and share your images across the web.
We've got a selection of 32 of the best WordPress plugins for photographers. Everything you need to share your images, organise your galleries, automate your site and get tonnes of social shares.
Best WordPress plugins for photographers: Galleries
Photographers need a dedicated gallery plugin. You can't really on WordPress's own galleries, or probably even your theme's. The best WordPress themes for photographers will have integration with the top gallery plugins and you should be making the most of their powerful features. NextGen Gallery and Envira Gallery are two of the top gallery plugins that photographers will default to.
Here's a new take though. For most photographers Facebook is an integral part of their marketing. The first contact a prospect has with your work is probably seeing it on Facebook. Maybe a friend shared their recommendation or one of your images went viral. So the prospect heads to your Facebook page and maybe views the images you have on your albums there.
Then, hopefully, they will head over to your website. And come to a screeching halt because everything looks completely different.
There's some fancy gallery that they struggle to figure out the UI of. Everything looks different compared to what they were just seeing on Facebook. And it's harder to share the great images they are looking at.
Instead, you can get a gallery with a UI that people are used to using, that matches Facebook's own. Social Gallery Pro is a Facebook style lightbox for your images. Find out how to get Facebook style images in WordPress.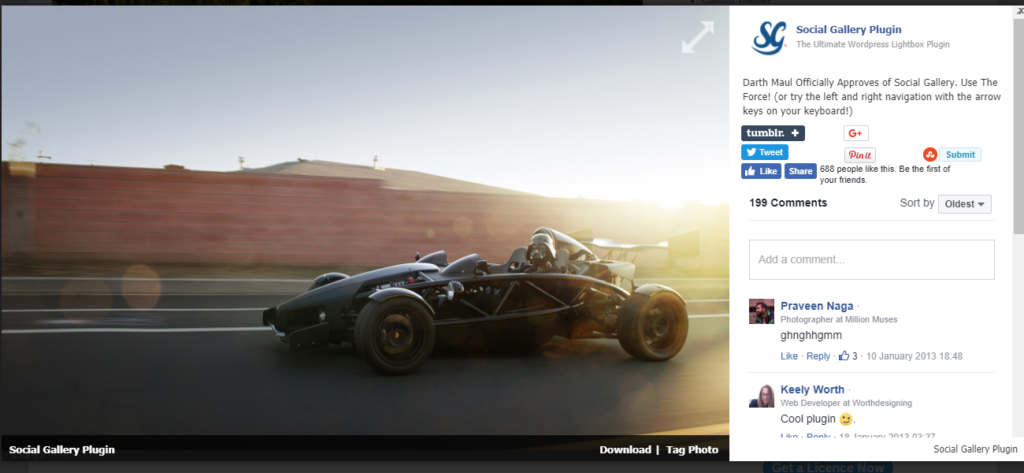 That's not all Social Gallery offers. In the opposite scenario, say a visitor has found your website and is enjoying your images. But to leave comments on them they have to go over to Facebook. What if they never make it back to your site? With Social Gallery you can have comments and discussions right there on the image on your site, just like on Facebook. Your site visitors can even tag Facebook users. And there are flawless sharing buttons for Facebook, Twitter, Pinterest, Google+, LinkedIn, StumbleUpon and Tumblr too.
It's an immersive and intuitive image gallery plugin that features NextGen Gallery support for a seamless experience that will supercharge your gallery. Works out the box with the vast majority of WordPress themes and only takes a minute to set up for any others. With tonnes of options to customise you can enjoy total control over your gallery. Plus there are addons like Social Gallery Shortcodes to check out where users can mark their favourites.
Now a few other gallery-related plugins to make your life easier.
You've superpowered your gallery on your website but the backend WordPress media library is still the same-old same-old. Not with Media Library Assistant. Organise your library, add shortcodes and metadata, use custom fields for your images, get better search for your gallery and much more.
PhotoPress is a suite of plugins specially designed for photographers and allows you to import metadata, use it in taxonomies and display that metadata.
Best WordPress plugins for photographers: handling images
Your images can be slippery so-and-so's, requiring careful handling and care to stop them from dragging down your whole website and ballooning to unimaginable size. This can take a while, and be frustrating. Plus when your site visitors try to share your pics they can struggle with huge file sizes that might not be accepted on their preferred social networks.
Not so with these image compression plugins.
Imagify optimises your images and offers one click compression to different levels.
Imsanity automatically resizes image uploads for hands-off organising of your images. So you can just upload the images you have and the plugin will take care of the rest, according to maximum sizes you can configure.
Smush is another powerful image optimisation, compression and resizing plugin. A bonus here is how easy it is to smush any image on your website – even those stored off-site or not in your media library.
Best WordPress plugins for photographers: social sharing
It goes without saying that you want your site visitors to share your images and you need to help them do that by making it as easy as possible.
We talked a bit earlier on about getting Facebook style lightbox images on your WordPress site and how photographers could benefit from that seamless transition between their site and Facebook.
That same Social Gallery Pro plugin offers fantastic social sharing buttons integrated with Facebook, Twitter, Pinterest, Google+, LinkedIn, StumbleUpon and Tumblr. On the image itself visitors can easily share the picture to their social networks. They can discuss the work in a Facebook style comments section with their Facebook or Disqus accounts and even tag their friends.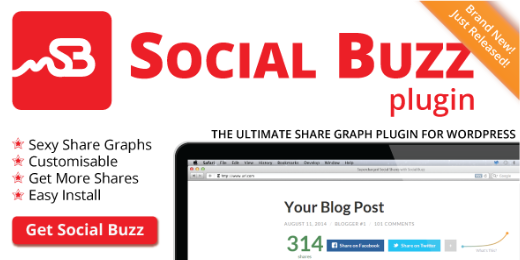 Social Buzz is a plugin that shows a live graph of social shares on your posts and pages as well as giving you some great sharing buttons. It's a unique way to show social proof.
Best WordPress plugins for photographers: social media
Send your blog and site updates to all your social media profiles instantly and automatically with Jetpack. Developed by the WordPress folks themselves, Jetpack has tonnes of great features, including Publicize – just hook up your social media accounts once and you are away.
Buffer isn't a WordPress plugin but it's an incredibly useful tool that allows you to stagger and schedule your social media updates. You can set it up to run automatically using a plugin like WordPress to Buffer Pro, or a service like IFTTT or Zapier.
Best WordPress plugins for photographers: site analytics
You need to track who is coming and going on your site, what they are looking at and looking for. There are lots of WordPress plugins that can do that, integrating with Google Analytics: MonsterInsights and Google Analytics Dashboard being just two great examples.
But being in the business of images you probably want a more detailed photographer-oriented view of your analytics. The Social Gallery addon, Social Gallery Analytics, lets you see likes, shares and comments per image so you can work out your most popular images. See the most viewed and the most shared over time.
Best WordPress plugins for photographers: watermarking
You might be watermarking your images in Lightroom or Photoshop before you upload them to your website, but if not there are two plugins to help you out. Easy Watermark and Image Watermark both do exactly what the name would imply. Both apply the watermark automatically when images are uploaded to WordPress and can do bulk watermarking for images already on your site.
Best WordPress plugins for photographers: SEO
Search engine traffic is a big deal for photographers and you want to be ranking well for your keywords. Two similar SEO plugins that will help you with that are Yoast SEO and the All In One SEO Pack. Not only will they make your site more SEO friendly but will offer optimisation tips on pages and posts.
Best WordPress plugins for photographers: sliders
If you love having a slideshow on your site then you will love Soliloquy and Meta Slider – two of the best WordPress slider plugins around. Take your site visitors on a stunning tour of your photography.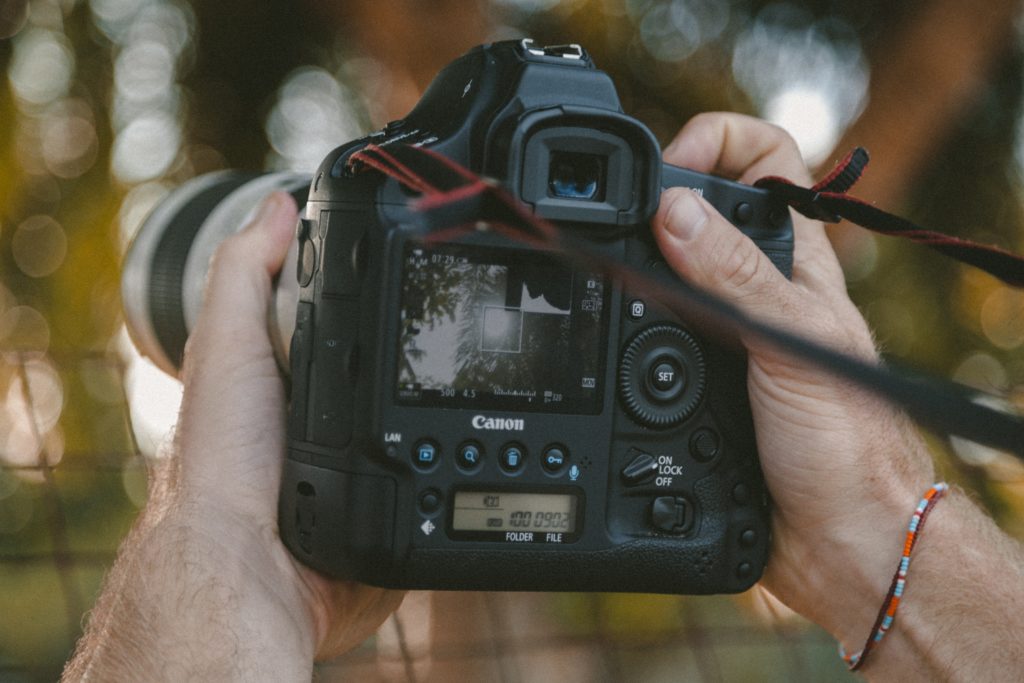 Photo by Jakob Owens on Unsplash
Best WordPress plugins for photographers: other plugins to keep your site running smoothly
These plugins aren't so much about helping you share images but they are too good to leave out of a list of the best WordPress plugins for photographers.
WooCommerce is the biggest ecommerce plugin for WordPress. If you are selling physical products direct to your customers, you need WooCommerce. If you are offering digital downloads you might want to check out Easy Digital Downloads instead.
If you are compressing and resizing your images you'll cut a lot of bloat from your site but using a caching plugin like W3 Total Cache will speed you up even more. To keep your site safe and secure Wordfence is a top pick.
Give your clients and prospective clients an easy way to get in touch with you, and stay in touch. You should have an email list on the go for email marketing and there are lots of service-specific plugins that will help you collect addresses. Or you can check out a plugin like Sumo.
Choose an easy-to-use form plugin too, to create contact forms for your site. Try Contact Form 7, Ninja Forms, Gravity Forms or WPForms depending on how detailed you want to get.
Two more fancy plugins that photographers will love. Picu is client proofing from within the WordPress dashboard and galleries. Storyform lets you create stunning narratives for your site, including on WordPress.
Well, that was quite a ride through a whopping 32 fantastic plugins for photographers using WordPress. Share your images far and wide, find fans and get new customers through the power of these plugins.
For more WordPress plugins news and ideas make sure to enter your email address below!